ICOGRADA ENDORSES CONNECTIONS 2004: GDC NATIONAL DESIGN CONFERENCE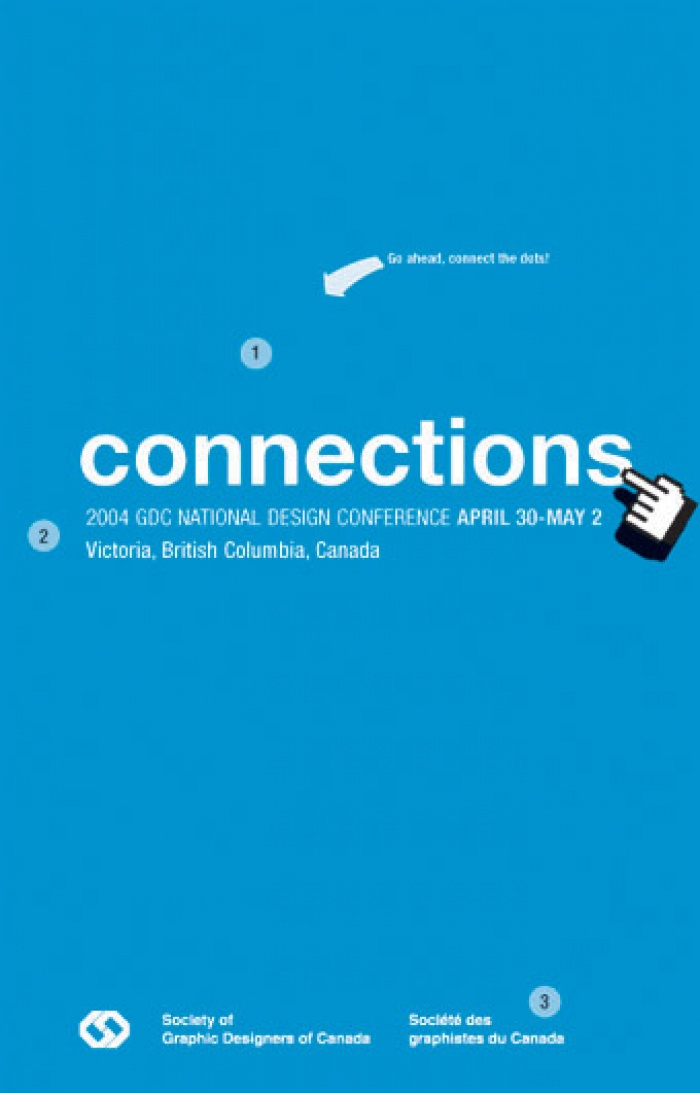 11.03.2004 News
Brussels (Belgium)
- Connections 2004: GDC National Design Conference has received Icograda's endorsement.* Presented by Society of Graphic Designers of Canada (Soci t des designers graphiques du Canada), the conference is an opportunity for designers in all disciplines to develop inspiring partnerships and to discover how they can capitalise on mutual inspiration, common goals, common problems. The event promises engaging speakers, exciting entertainment, a Gala event and West Coast hospitality. Connections 2004 will be held 30 April - 2 May 2004 at the Victoria Conference Centre, Victoria, Canada. Early bird registration deadline is 19 March 2004.
'Connections' is about designers making strategic and important connections: to business opportunities - with colleagues - with other design disciplines such as architecture, fashion and industrial design - with the non-profit community - with sponsors. The conference will allow participants to connect with the natural beauty and environment of the Pacific Northwest and create cooperative links that impact the way we do business.
Speakers to date include David C. Baker, ReCourses; Kit Hinrichs, Pentagram; Sean Adams, AdamsMorioka; Noreen Morioka, AdamsMorioka; Alicia Johnson, Johnson + Wolverton; and Mary-Lynn Bellamy-Willms, Suburbia Studios. To see biographies of the speakers, visit
www.gdc.net/connections/speakers.html
.
---
For further information please contact:
GDC Connections
PO Box 5533 STN B
Victoria, BC
V8R 6S4 Canada
T: + 250 413 3181
F: + 250 413 3110
W:
www.gdc.net/connections
*Icograda endorsement is a guarantee that the design event complies with approved international guidelines.