ICOGRADA EXECUTIVE BOARD MEETS IN MILAN, ITALY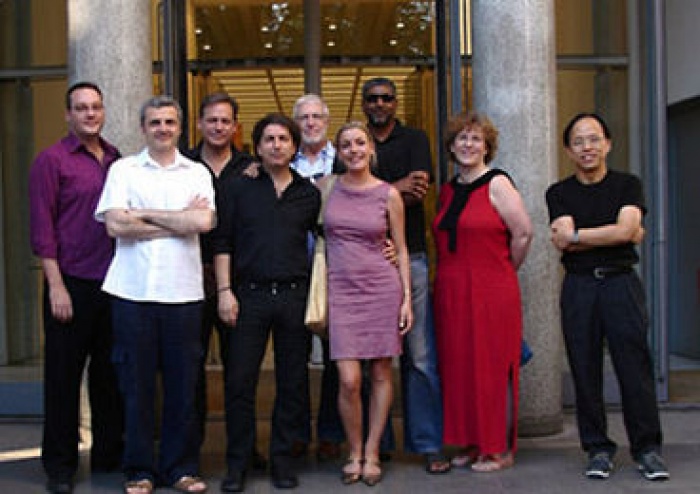 17.07.2007 News
Milan (Italy)
- The Icograda Executive Board held its seventh meeting of the 2005-2007 term from 13-15 July in Milan, Italy. The visit marked the first time that Icograda had met in Italy since 2000, when the Icograda, Icsid and IFI boards held an historic joint board meeting and workshop to discuss closer collaboration. The 2000 discussions laid groundwork for the establishment of the International Design Alliance (IDA), a strategic partnership between Icograda and Icsid that was formally ratified in 2005.
So it is fitting that during these three days of meetings, members from Associazione Italiana Progettazione per la Communicazione Visiva (AIAP), one of Icograda's two professional members in Italy, presented their plans for the Icograda Design Week in Torino 2008. AIAP was awarded one of two Icograda Design Week designations for 2008 after a call for proposals. The Design Week is one of Icograda's contribution to Torino's 2008 World Design Capital celebrations. The World Design Capital is an Icsid-led initiative of the IDA.
In addition, the board reviewed preparations for the upcoming Design/Culture: Icograda World Design Congress and the Icograda General Assembly 22 that will be hosted in La Habana, Cuba from 20-26 October 2007.
As part of their visit to Milan, the board had the opportunity to explore the Triennale di Milano and view the exhibition on Fabrica organised by the Centre Pompidou in Paris. Omar Vulpinari, the creative director of the Visual Communication Department at Fabrica, is a member of the Icograda board.
---
For further information please contact:
Icograda Secretariat
455 Saint Antoine Ouest, SS10
Montreal, QC
H2Z 1J1 Canada
E:
secretariat@icograda.org