ICOGRADA HONOURS INDUSTRY VETERAN FOR MORE THAN 60 YEARS CONTRIBUTION TO THE DESIGN COMMUNITY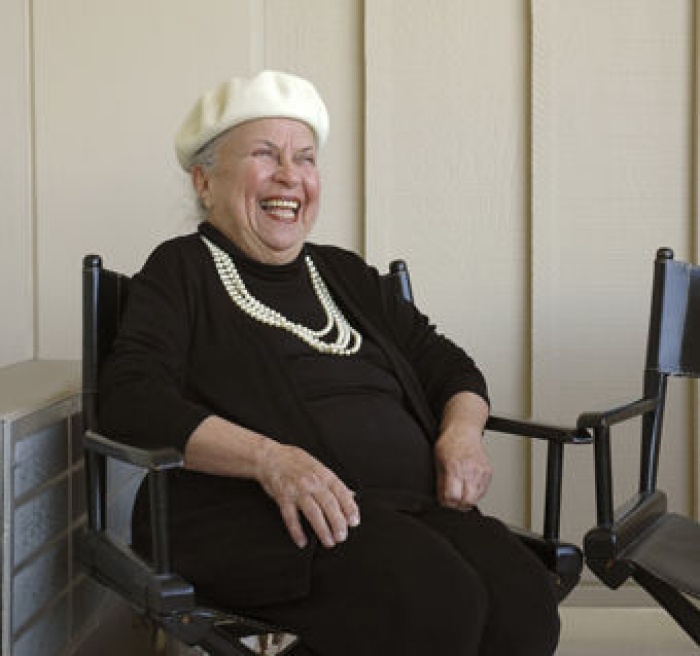 09.05.2006 News
Montreal (Canada)
- The International Council of Graphic Design Associations (Icograda) is pleased to announce that Sara Little Turnbull will be the recipient of an Icograda Achievement Award. Turnbull is the Director of the Process of Change, Innovation and Design Laboratory.
Turnbull trained in design at Parson's School of Design before launching a career that now spans six decades and multiple continents. Turnbull has held positions as an editor, designer, strategic planner, cultural anthropologist and development consultant. In addition to founding the Center for Design Research and the Process of Change Laboratory, she served as a consulting professor for Stanford's School of Engineering and Graduate School of Business.
Among the hallmarks of Turnbull's design philosophy are the impact of culture and the importance of creativity in the design process. Using this approach, she has counseled companies such as 3M, Corning, Revlon, Ford Motor Company, and Procter & Gamble.
Turnbull was nominated for the award by Icograda member AIGA, the professional association for design. In putting forward Turnbull as a candidate, AIGA CEO Ric Grefe said, "On behalf of the design community of the United States and certainly the membership of AIGA (past and present), we would like to propose to the Board of Directors of Icograda that it honor one of the iconic figures of design in North America during its Design Week in Seattle in July. Sara Little Turnbull is a figure who has been an active influence for literally generations of professionals engaged in design."
The last two Icograda Achievement Awards were granted in the 2003-2005 term to Yurdaer Altintas (Turkey) and Jaroslav Sura (Czech Republic). Turnbull will receive her award at Icograda Design Week in Seattle, on the 15 July 2006.
About the Icograda Achievement Award
The Icograda Excellence Award is the highest recognition granted by Icograda to designers for their contribution to communication design. The award is granted by the Icograda Executive Board based on a nomination put forward by an Icograda Member association.
About Icograda Design Week
Icograda Design Week is the organisation's signature event series. This year's Icograda Design Week in Seattle is first to be held in the United States and is in partnership with the AIGA Center for Cross-Cultural Design. The event will feature 22 international speakers who will discuss topics related to the theme of
Defining Design on a Changing Planet.
For more information, visit
www.seattledesignweek.com
---
For further information please contact:
Brenda Sanderson
Icograda Director
T: +1 514 448 4949, x 226
F: +1 514 448 4948
E: bsanderson@icograda.org

About Icograda
The International Council of Graphic Design Associations (Icograda) is the world body for professional communication design. Founded in 1963, it is a voluntary assembly of associations concerned with graphic design, visual communication, design management, design promotion and design education. Icograda promotes communication designers vital role in society and commerce and unifies the voices of communication designers worldwide. The vision, mission and core values of the council are collectively embodied in the statement leading creatively , which is manifested through our members diverse activities to use design as a medium for progressive change.