ICOGRADA HONOURS TWO KOREANS WITH ACHIEVEMENT AWARDS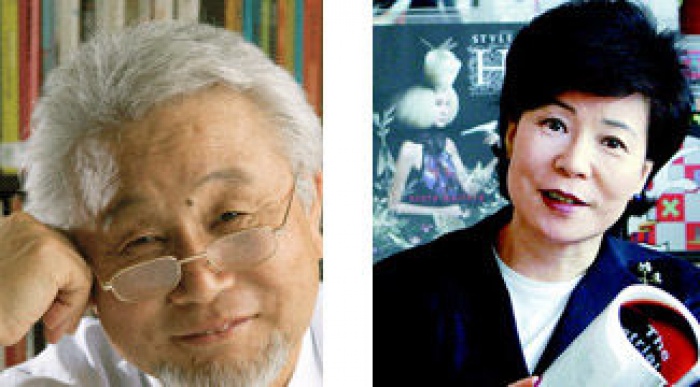 24.06.2008 News
Montreal (Canada)
- On 5 July 2008, Icograda will honour Young Hye Lee and Kumnam Baik with Icograda Achievement Awards. The awards will be presented as part of the celebrations.
Professor Kumnam Baik
is currently a Professor at Sungkyunkwan University. A widely respected educator, he is being recognised for his humanitarian dedication to use design education as a medium to assist badly neglected regions in many parts of Asia. Kumnam Baik is also a
Friend of Icograda
.
Ms. Young Hye Lee
is the CEO & Publisher of design house, inc. and has long been one of the most influential spokespeople to enhance the design profession in Asia.
The presentation will mark the first Achievement Awards of the 2007-2009 Icograda term. Recipients of the Award during the 2005-2007 term were Sara Little Turnbull (United States), Roy Clucas (South Africa) and Farshid Meshghali (Iran).
Icograda Design Week in Daegu
This years recipients will receive their awards at the upcoming , which runs from 4-10 July 2008. With the theme of [ Color Value ], this Design Week promises to be an exciting event for designers from around the world to partake in the conference, workshops, exhibitions and more. Registration is still open for the Design Week in Daegu. To register, please visit the
main event website
.
This is the first Icograda event in Korea since the in Seoul.
About the Icograda Achievement Award
The Icograda Achievement Award honours an outstanding career and is
presented to an individual or a team in recognition of outstanding and consistent achievement in the practice, education or promotion of communication design.
Recipients are selected based on nomination from an Icograda Member and approved by the Icograda Executive Board. Read more about .
---
For more information, please contact:
Icograda Secretariat
e:
secretariat@icograda.org