ICOGRADA TO WORK WITH WIPO ON NEW IP PUBLICATION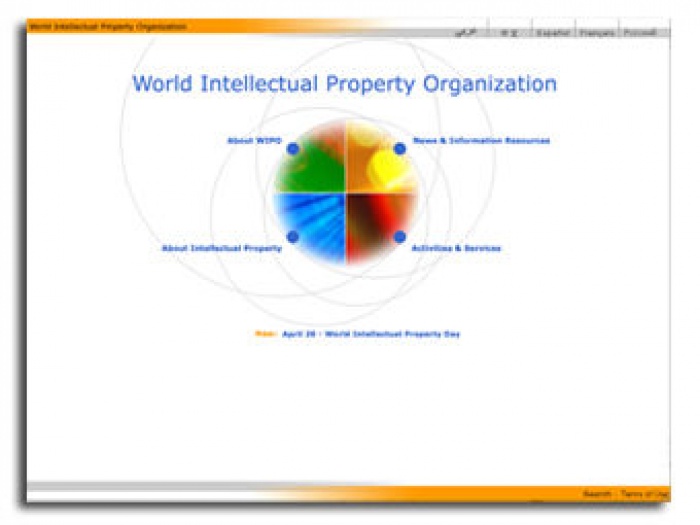 30.05.2006 News
Montreal (Canada)
- Icograda has been contracted by the World Intellectual Property Organization (WIPO) to produce a new booklet on intellectual property for designers,
Managing intellectual property assets in the world of design.
The project will be part of a series of WIPO booklets for creative businesses. Similar booklets are currently under preparation for the book publishing and music industries.
The booklet will cover the practical steps needed to register, own, and profitably manage a creator's designs and design rights, and will take the reader through the process and tools needed to set up a viable business in the design sector.
Topics covered will include: existing forms of IP protection for designs, such as copyright, patent, trademark and design rights (registered and unregistered) ; design protection and business strategy, including contractual practices in design enterprises; entrepreneurship in the design industry; and recommendations.
Taking into account that IP laws differ from country to country, the booklet will refer to the basic principles of the relevant IP laws and issues pertinent to designers and design industries.
It will be written in a "user friendly" language facilitate an easy understanding of the basic tenets of the IP system, and will describe how best to integrate IP into a business strategy through the use of case studies.
The project team will include Anders Sunesen (Sweden) and Alan Dunlop, (South Africa). Mr. Sunesen is a board member and international secretary of (Svenska Tecknare) the Swedish Association of Illustrators and Graphic Designers. He has lectured widely on design and reproduction rights. He served as a board member and Vice President of Icograda s Executive Board from 1995-1999. Mr. Dunlop has served as recorder and chairman designate of the design law committee of FICPI (International Federation of Patent Attorneys). He is a registered professional engineer, a registered patent lawyer in South Africa, Canada and Malawi, and was the President of the South African Institute of Intellectual Property Law. He is the author of numerous papers on intellectual property law and related topics.
"We are pleased to be working with WIPO on this new publication and contributing to the discourse on intellectual property rights and design," said Brenda Sanderson, Icograda Director. "The diversity of Icograda's membership will allow us to consult, develop and present representative case studies that highlight the value professional designers place on appropriate management of intellectual property rights.
The publication is expected to be available in September 2006.
---

For further information please contact:
Brenda Sanderson, Icograda Director
455 Saint Antoine Ouest, Suite SS10
Montreal, Quebec
H2Z 1J1 Canada
T: +1 514 448 4949, x 226
F: +1 514 448 4948
E: bsanderson@icograda.org
About Icograda
The International Council of Graphic Design Associations (Icograda) is the world body for professional communication design. Founded in 1963, it is a voluntary assembly of associations concerned with graphic design, visual communication, design management, design promotion and design education. Icograda promotes communication designers' vital role in society and commerce and unifies the voices of graphic designers and visual communicators worldwide. The vision, mission and core values of the council are embodied in the statement 'leading creatively', which is manifested through our members diverse activities to use design as a medium for progressive change.
About WIPO
The World Intellectual Property Organization (WIPO) is an international organisation dedicated to promoting the use and protection of works of the human spirit. These works - intellectual property - are expanding the bounds of science and technology and enriching the world of the arts. Through its work, WIPO plays an important role in enhancing the quality and enjoyment of life, as well as creating real wealth for nations. With headquarters in Geneva, Switzerland, WIPO is one of the 16 specialized agencies of the United Nations system of organizations. It administers 23 international treaties dealing with different aspects of intellectual property protection.
www.wipo.int