IEN WELCOMES SHANGHAI UNIVERSITY COLLEGE OF DIGITAL ARTS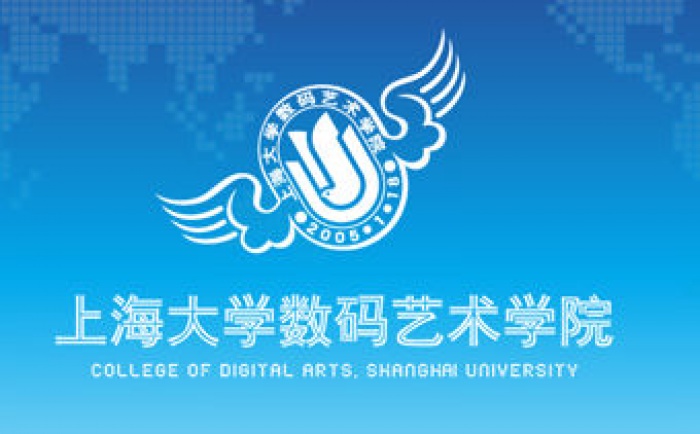 05.04.2007 News
Montreal (Canada)
- The Icograda Education Network (IEN) is pleased to welcome the Shanghai University College of Digital Arts as its newest member. Established on 18 January 2005, the College of Digital Arts Shanghai University is the first and the only comprehensive college specialised in digital arts in China, where the study of arts and digital technology is integrated within a single professional school.
Mission
Though the college is newly established, the College s comprehensive programmes and services, excellent faculty and staff, vibrant physical environment, modern facility, and attractive campus are designed to provide a learning environment for academic, artistic, and professional excellence in the study of digital arts. Through teaching, research, creation, professional practice and public services, the college strives to deliver an excellent digital arts education for the creation and transmission of knowledge at the highest level, and the translation of that knowledge for public good.
Location
Shanghai University consists of three campuses - Jiading, Yanchang and Baoshan. SHU's Jiading Campus is the home to the College of Digital Arts. Shanghai, the largest city and the hotspot of modern China, is situated on the estuary of Yangtze River of China. It continues to grow and prosper meeting the aspirations of the 21 century while retaining its proud traditions. Today's Shanghai is a multi-cultural metropolis with both modern and traditional Chinese features. Bubbling Shanghai shows off every aspect of its unique glamour and has embraced the forces of business and design and rewritten its rule book shaping a fresh, new city that is sophisticated, innovative and living a life it has never lived before. Jiading, about 30 kilometers northwest of Shanghai, has a history of more than 780 years, so a number of well-preserved historical sites have become a famous highlight of the city.
Student and faculty
Over 680 undergraduate and 50 graduate students have unparalleled opportunities to learn from and interact with 40 distinguished faculty who are scholars in teaching institutions, artists, writers, producers and directors, some operating at highest level in their fields in China.
Departments and programmes
The College of Digital Arts Shanghai University is leading the way in China by providing students with traditional arts education combined with experimentation and innovation with digital technologies. Providing a full range of course offerings and degree programmes, the college consists of six academic departments (Animation, Film and Television Art, Music, Art Design, Public Art, Business of Culture and Entertainment) that offer a wide variety of academic programmes for students interested in digital arts (3D Animation, 2D Animation, Game Design, Digital Film/ Television Production, Performance and Host, Digital Film/Television Art and Technology, Digital Music Production, Music Performance, Graphic Design, Presswork Art Design, Imaging Strategy, Public Art Design, Sculpture, Toy Formation Design, Transportation Means Formation Design, Architecture Art Design, Environmental Art Design, Art Agent, Culture Creative Production, Fundamental Computing, Fundamental Theory, Foundation for formation, Fundamental of Design).
Sino-foreign Cooperative Education
SHU College of Digital Arts has been appointed by the City Government of Shanghai and the Shanghai University as one of major college for a Sino-foreign cooperative school. It is actively seeking a foreign universities to jointly establish a Sino-foreign cooperative school of digital arts. With the rapid development of China's economic and political reforms, in combination with its accession to the WTO, this Sino-foreign cooperative school located in Shanghai is expected to be exceptional in a new global and digital environment.
Collaborative and exchange programmes
The College has established collaborative programmes with domestic and international education institutions and organizations. Support from Ministry of Construction, Ministry of Education of the People's Republic of China and Chinese Broadcasting & Television Association, the college has established Center for Chinese Architectural Culture, Design Center for Public Arts, Chinese Broadcasting & Television Association Research Center for Digital Arts. It has also established College of Digital Arts Shanghai University (Taiwan) Design Research Center, College of Digital Arts Shanghai University (Taiwan) Image Strategy Ally Research Institution in cooperation with the department of fine arts of Taiwan Normal University and Taiwan Image Strategy Ally.
---
For further information please contact:
Ms. Ping Li
College of Digital Arts
Shanghai University
No.20 Chengzong Road,
Shanghai , Jiading District
201800
China
T. +86-021-69982310
F. +86-021-69982310
E: xiaoxi1984@yahoo.com.cn
W. Shanghai University