IMAGINE IT! 2ND EDITION IN BOLOGNA, ITALY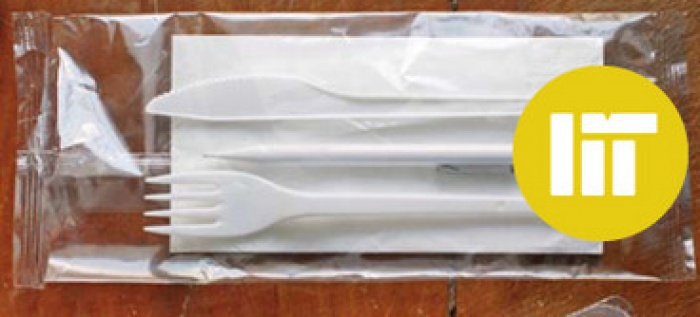 09.11.2008 News
Bologna (Italy)
- On 28-29 November 2008, the Design Center in Bologna will present the second edition of Imagine iT, dedicated this year to the theme
Design for All
.
Imagine iT is a two-day international conference, presenting 20 speakers from nine different nations, organised by the Design Center Bologna and Typevents Italy, with the patronage of EIDD Design for All Europe.
This year's second edition of the conference, dedicated to the theme
Design for All
, aims to define the phrase "Good design enables, bad design disables." This means that every human aspect in society should be included through the appropriate design, i.e. physical, cultural and psychological diversity.
Design for all, in fact, is design honouring human diversity, its inclusion in society and its equality. This innovative and holistic approach is an ethic challenge, as well as of creative and commercial importance for entrepreneurs, decision makers in private and public entities, and designers.
In an aging society, with more people migrating from various cultures, even small and momentary disabilities can turn into true difficulties. The scope of Design for All is to permit everyone to make active use of its benefits and services.
This year's event will comprise of lectures, exhibitions and a workshop (the latter exclusively for students). Speakers from the worlds of design, entrepreneurship, communication and research, and of international recognition will be present at Imagine iT.
To name a few:
Finn Petrén, president of EIDD Design for All Europe;
Pete Kercher, ambassador EIDD, Design for All Europe;
Aleksandar Bogdanovic, CRID (Inclusive Society Development Center) of Belgrade;
Matthew Harrison, Helen Hamlyn Centre, Royal College of Art, London;
Hannu Kähönen, Creadesign, Finland;
Luciano Perondi, designer and professor at ISIA Urbino, Italy;
Andrea Stella, inventor of race-catamaran 'Lo spirito di Stella', wheelchair-accessible design;
Brian Lucid, professor, Massachussets College of Art in Boston;
Emilio Gil, founder, Tau Dise?o in Madrid.
The exhibitions will show the advertising campaign set out by the association Design for All in Sweden; all final works from the EIDD Design for All Competition, which comprise of posters, projects on guerrilla marketing, as well as videos on the theme; and further material around the brand Design for All, which was done by the agency Meat.
Prices for participation at the conference start at € 80 for students (workshops included) and € 150 for professionals for the entire duration of the conference.
To register, please visit:
www.typevents.com
---
For more information, please visit:
Design Center Bologna
Accademia di Belle Arti
Via Belle Arti 54
40126 Bologna
T: +39 051 4226417
W:
www.design-center.it