Inaugural Educational Platform Meeting Conducted at HKDI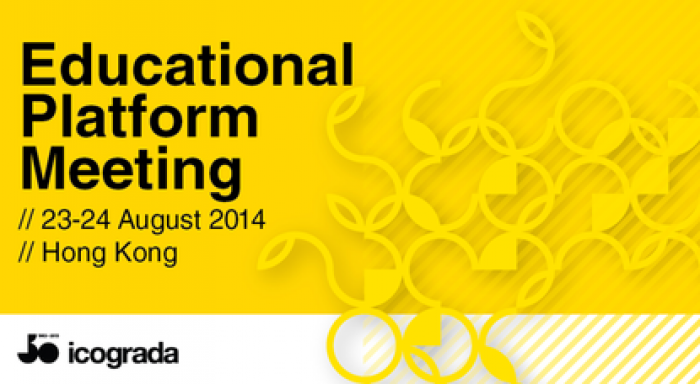 25.08.2014 News
The inaugural Icograda Educational Platform Meeting took place at the Hong Kong Design Institute on 23-24 August 2014. Participants representing educational institutions in over 15 countries addressed topics and problematics pertinent to design education.

On the first day of the meeting the Platform addressed topics such as curriculum development, lifelong learning, fusion of fields and dynamic developments in the profession. The second day centered around faculty development and design research, as well as discussion on design advocacy and closer collaboration with professional entities. Victor Margolin's "Good Society Project" was also presented by Icograda President Iva Babaja.

The meeting was conducted as a round-table and resulted in open and dynamic discussion. Provisional Working Groups were formed to address topics of interest. These will be shared with the Council's broader membership, along with a report on meeting outcomes.


---
About Icograda Platforms
At the 25 General Assembly (November 2013, Montreal), Icograda established the Professional, Educational and Promotional member-category 'Platforms' with the aim of enhancing member involvement in Icograda projects and activities.

The Platform format will enable the development of tangible benefits for members; amongst which are the annual Platform Meetings. Icograda has conducted a series of focused member surveys to ascertain expectations, potential benefits, challenges and other issues of relevance. The results of these surveys are being utilized to determine the themes, scope and schedule for each Platform Meeting and to assist in defining and redefining Icograda policies and development.