INDIGO ANNOUNCES ADVISORY GROUP AND AMBASSADOR APPOINTMENTS AT STATE OF DESIGN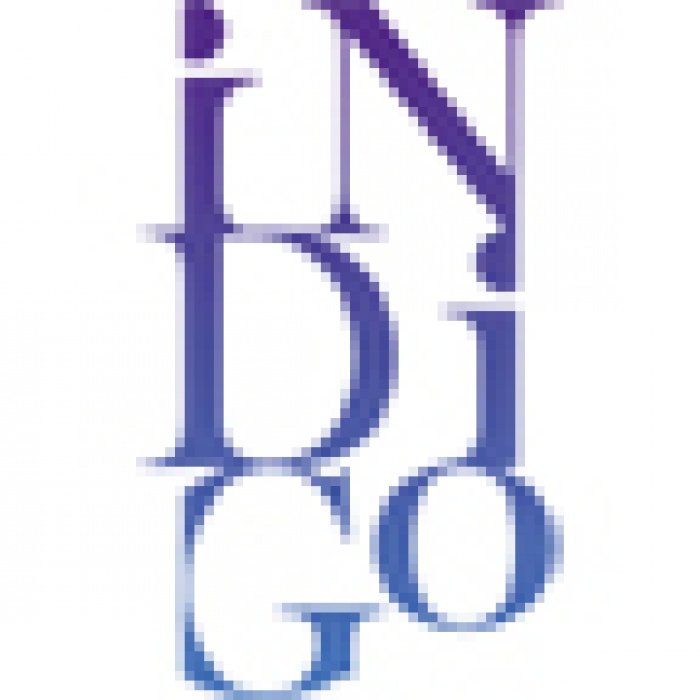 04.08.2009 News
Melbourne (Australia) - INDIGO, the International Indigenous Design Network, has made an initial round of appointments to its international Advisory Group. The appointments were made public at the forum, 'Culture Shift... an Indigenous Future for Design', presented in partnership with Melbourne Conversations during Australia's State of Design Festival.
"Since its launch, INDIGO has generated significant international interest. We are grateful to the support of Monash University, FutureBrand and Australia's National Design Centre in its critical first year of establishing the network," said David Lancashire, Chair of the INDIGO Advisory Group. "As INDIGO has such strong roots in Australia, it is only fitting that we share this news first with our Australian supporters during the State of Design Festival."
The INDIGO Advisory Group is an international network of individuals who have agreed to offer the project their expertise in programme development, policy and outreach, advising on issues of appropriateness and ethical practice amongst others. "We are grateful that this group has agreed to collaborate in developing INDIGO's activities. Their personal commitment and deep passion for the topic is inspiring," said David Lancashire.
Joining Mr. Lancashire as members of the Advisory Group are Adelia Borges (Brazil), Mohammed Jogie (South Africa), Kevin Murray (Australia) and Alison Page (Australia). Each will serve a two-year term that may be renewed.



Adélia Borges

is an independent journalist, writer and curator on design and professor of design history living in S?o Paulo, Brazil. From 1987 to 1994, she was the editorial director of Design & Interiores, Brazil's first magazine for interior, industrial and graphic design. From 2003 to 2007, she was the director of Museu da Casa Brasileira (Museum of Brazilian House), specialising in design and architecture. She is the author of six books on design or designers. Her articles, catalogue texts, books and chapters from books have been published in Portuguese, Korean, German, Spanish, French, English, Italian and Japanese.


Mohammed Jogie

cut his teeth by working as an assistant to cartoonist Vella Padayachee before moving onto struggle newspaper "The Indicator". He then embarked on a design consultancy before moving onto an in-house design division of the Premiere Group. In the nineties, he art directed magazines before starting his design company Morning Star Design. Mohammed is a practising designer and works for Adobe looking after marketing, PR and creative pro products in Africa, the Middle East and Indian Ocean Islands.


Kevin Murray

is Adjunct Professor RMIT University, Research Fellow University of Melbourne and Adjunct Research Fellow Monash University. He was previously Director of Craft Victoria where he developed the South Project, a program of south-south cultural dialogue. He continues practice as a writer/curator and is involved in developing a Code of Practice for Craft-Design Collaborations.



Alison Page

is currently implementing a five-year strategy positioning culture as the foundation for the long-term social, economic and environmental development of the Aboriginal communities of New South Wales. She has run a successful design practice for almost 10 years, working with various urban and rural Aboriginal communities in the delivery of culturally appropriate architectural services. For the last four years Alison has been working with consultancy group Jalay (meaning: go forward), which creates business enterprises and development projects in Aboriginal communities.
Two Australian Ambassadors
In addition to the Advisory Group appointments, INDIGO welcomed two Australian Ambassadors: individuals who will act as local contact points, creating awareness of the network, its projects and promoting engagement with designers, stakeholders and the public at large within their communities. They offer the network local access and insights, help shape projects and initiatives and serve as resources to the network at large.
Cathy Arena

facilitated the development of INDIGO as a pilot project at Monash University. She traced her birth parents and rediscovered her Aboriginality through her involvement with INDIGO. "This is a project to reconnect with the community," she said.





Lynette Russel

l is Director and Deputy Dean, Faculty of Arts Centre for Australian Indigenous Studies (CAIS) at Monash University. She was a member of the original research team for the INDIGO pilot.
INDIGO welcomes proposals from those interested in contributing to INDIGO's international activities. Proposals may be sent to info@indigodesignnetork.org
---
For more information, please contact:
Brenda Sanderson
Icograda Managing Director
T +1 514 448 4949 x 226
F +1 514 448 4948
E: info@indigodesignnetwork.org
About INDIGO
INDIGO, the International Indigenous Design Network, is an Icograda-led initiative of the IDA (International Design Alliance). www.indigodesignnetwork.org