INDIGO engages new advisors and ambassadors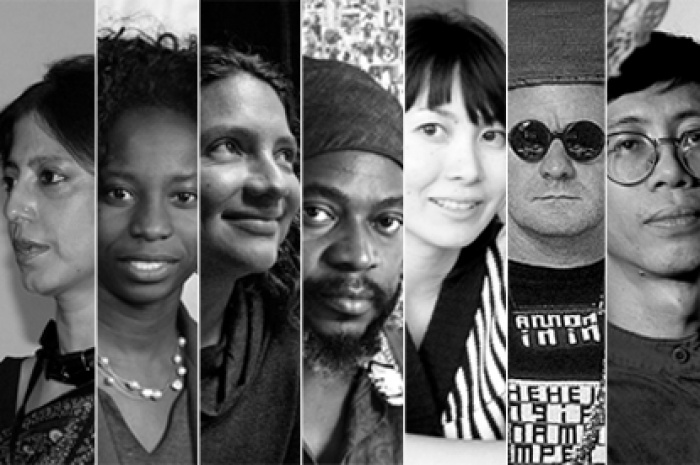 18.05.2010 News
Montreal (Canada) – Taking steps to further expand its network, INDIGO, the International Indigenous Design Network, proudly introduces seven new distinguished individuals as advisors and ambassadors.
About the newest advisor
Dr. Ajanta Sen, from Mumbai, India, has been actively involved in INDIGO since its inception. Her energy and passion will be a great asset to INDIGO and its engagement with the Indian subcontinent.
Dr. Ajanta Sen is the International Director of Solar Project and founder of Design in India. She has a Ph.D in Development Planning from the Indian Institute of Technology Bombay (IITB), Mumbai, where she is a visiting faculty and researcher. Her key interests lie in interpreting technologies vis-?-vis cultural paradigms for the emerging markets, the socio-cultural- ethnographic analysis of industrial design-related issues, and critiquing new media technologies and design issues for the media. Ajanta specialises in the disciplines of Interaction Design, Social Computing, and the Evolution of Industrial Design as a Co-evolution of Technology.
About the new ambassadors
Joining INDIGO from the Americas are Zelda Harrison and Sali Sasaki from the United States and Frida Larios, who is based in Honduras. Representing INDIGO in the African continent are Saki Mafundikwa from Zimbabwe and Garth Walker in South Africa. William Harald-Wong from Malaysia will support and advance the network in Southeast Asia. These recent appointments enhance INDIGOÂ's presence in key regions through these ambassadors' local and regional networks.
Zelda Harrison began working in marketing before she earned a BFA in Visual Communications from California State University, Long Beach. Her client list includes public agencies, entertainment networks, creative agencies, and real estate and legal firms. She provides marketing support to community groups in Los Angeles that serve youth and underfunded communities. Zelda has served as President of the AIGA Center for CrossCultural Design and created BusinessMatters for AIGA-Los Angeles.
Frida Larios has taught at the London College of Fashion and Camberwell College of Arts in London. She currently works with her husband to produce culturally inclusive integrated photo-design projects. In 2009, three of her New Maya pictograms earned a honourable mention in the AIGA Cross-culture in Design competition. In 2005, she was the only Latin American to have ever won the Sign Design Award. In 1999, she was nominated to Beatrice L. Warde Award by the ISTD for excellence in typographic research in England. Recently, she was the only Latin American selected to take part in 'Beijing Typography '09? in Beijing, China.
Sali Sasaki is the former manager of UNESCOÂ's creative cities program. She is a founding partner at FCI, a design consultancy focused on the creative transformation of places through design. She positions herself at the crossroads of communication design, urban development and socio-cultural studies. Her ongoing research "Retail Therapy" on the role of design in the souvenir industry led to the 2008 Design DNA workshop which took place at the International Design Center in Nagoya.
Saki Mafundikwa is the founder and director of the Zimbabwe Institute of Vigital Arts in Harare. He was received a BA in Telecommunications and Fine Arts from Indiana University and an MFA in Graphic Design from Yale University. He returned home in 1998 to found ZIVA. He published Afrikan Alphabets: the Story of Writing in Africa in 2004 and released the short film Shungu: The Resilience of a People in 2009.
Garth Walker founded two of South Africa's best-known graphic design studios, Orange Juice Design and Mister Walker. Both studios work in the corporate sector for many of the country's best known brands on both large and small projects across a wide range of disciplines. But much of his personal work has been on "what makes me African - and what does that look like?"
William Harald-Wong is an urban identity designer who consults on the shaping of distinctive Asian identities and physical living environments for new Asian cities, integrated urban developments, public and retail spaces in Malaysia and Vietnam. He led the identity research and design team that won Penang a place in the UNESCO World Heritage Site listing and is a keen photographer who documents aspects of Southeast Asian culture. William is Founder and Chairman of The Design Alliance (tDA), a collaborative network of design consultancies in 11 Asian countries and a member of the Regional Expert Panel (Design for Asia Award), Hong Kong Design Centre.
About INDIGO Advisors
The INDIGO Advisory Group is an international network of individuals, appointed by the Icograda Executive Board, who have agreed to offer the project their expertise on a regular basis in many different areas, including programme development, policy and outreach. These individuals bring abilities, experience and knowledge to the INDIGO network for specific initiatives or to the overall project. They have made a voluntary commitment to advance INDIGO's mission, vision and objectives. Members are appointed for a two year term that may be renewed.
About INDIGO Ambassadors
INDIGO Ambassadors are individuals committed to creating an awareness of the network, its projects and promoting engagement with designers, stakeholders and the public at large within their communities. INDIGO Ambassadors support the Secretariat in creating a collaborative environment for the exchange of knowledge and ideas. They offer the network local access and insights, help shape projects and initiatives and serve as resources to the network at large.
---
For more information, please contact:
Diala Lada
Project Manager?
T: +1 514 448 4949 x 230
?F: +1 514 448 4948
E: info@indigodesignnetwork.org
W: www.indigodesignnetwork.org
About INDIGO
INDIGO, the International Indigenous Design Network, is an Icograda-led initiative of the IDA (International Design Alliance). It was developed as a research project by Monash University, under the leadership of Russell Kennedy, currently Icograda President 2009-2011 and a Monash faculty member, and its development was managed under license by the National Design Centre in Melbourne, Australia. Since 2009, the INDIGO Secretariat has been headquartered in Montreal, Canada.
About Icograda
Icograda is the world body for professional communication design. Founded in 1963, it is a voluntary assembly of organisations concerned with graphic design, visual communication, design management, promotion, education, research and journalism in 67 countries and regions around the globe. The vision, mission and core values of the Council are collectively embodied in the statement 'leading creatively' and manifested through Members' diverse activities to use design as a medium for progressive change.