INDIGO featured at agIdeas 2010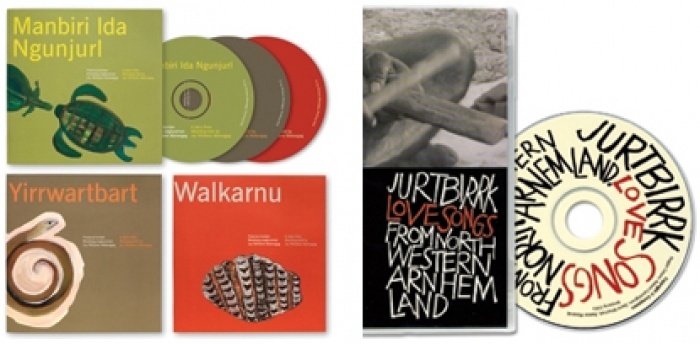 25.01.2010 News
Melbourne (Australia) - At the upcoming agIdeas 2010 International Design Week in Melbourne, David Lancashire, will present the network established by Icograda to explore the meaning and interpretation of indigenous design throughout the world.
Aside from being the International Year of Biodiversity, UNESCO has declared 2010 the International Year for the Rapprochement of Cultures. The aim is to make the unity of cultures the hallmark of all policymaking at local, national, regional and international levels, involving the greatest number of relevant stakeholders.
In keeping with UNESCO's aims for the International Year for the Rapprochement of Culture, INDIGO provides a platform for design practice as it contributes to the formation of national cultural identities. INDIGO's aim is to foster broader awareness of indigenous identity as living cultures.

About David Lancashire
The standing of Melbourne designer David Lancashire in the global design community is reflected in his membership of Alliance Graphique Internationale and appointment to the Icograda Board.
He is deeply involved with INDIGO, where distinctive work in this area derives from an abiding interest in cultural diversity, open-hearted collaboration with Indigenous cultures and capacity for understanding the natural environment.
David's expansive portfolio ranges from logos and printwork, which is represented in prestigious local and international collections and museums, to exhibition spaces and, most notably, interpretive design, evident in world-class visitor and cultural centres across Australia, including the Bunjilaka Aboriginal Cultural Centre at Melbourne Museum.
Recent projects include the exhibition 'A Day in Pompeii' at Melbourne Museum, the marine precinct at Melbourne Zoo and The Makers' Workshop in Burnie, Tasmania.
www.davidlancashiredesign.com.au
About agIdeas
Taking place from 26-29 April, agIdeas 2010 includes a 3-day international design forum, studio visits, workshops, competition, secondary school evening, business breakfast, a gala dinner and a huge after party.
It is one the largest and most well respected design events in the world. Celebrating excellence in design, since 1991 agIdeas has presented the ideas and processes behind some of the world's most successful design leaders.
Since its' inception some 390 of the world's leading designers have inspired over 37,500 designers. In addition some 2,090 volunteers have helped stage the event and 34 young designers have benefited from embarking on travelling scholarships around the world and internships at Fabrica.
---
For more information on INDIGO, please contact:
INDIGO
455 Saint Antoine Ouest, SS10
Montreal, Quebec
H2Z 1J1 Canada
T: +1 514 448 4949 x 226
F: +1 514 448 4948
E: info@indigodesignnetwork.org