International Federation of Interior Architects/Designers launches World Interiors Day 2010, themed "10% for 90%"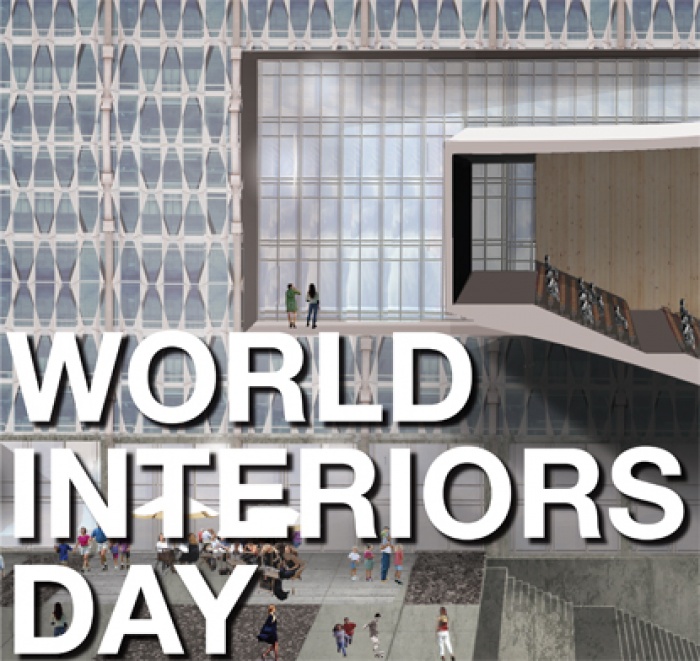 03.05.2010 News
Montreal (Canada)
- The (IFI) is proud to announce World Interiors Day 2010, to be held on Saturday 29 May with the theme "10% for 90%."
This year's theme is inspired by the 2009 IFI Design for All Award Winner,
10% Project
, run by the Greenside Design Center, South Africa. The 10% project is an initiative that devotes 10% of the college's annual notional teaching and learning time to community-based design intervention projects. This translates into the college "donating" four weeks of the formal curricula to community development, with the involvement of Interior, Graphic and Multimedia Design students as well as academic staff. This 29 May IFI asks you to please take the time to consider 10% for 90% in keeping with IFI's mandate to improve human living conditions through the improvement of the built environment.
World Interiors Day is an international event created to provide an occasion to highlight the merits of the interior professions and their impact on the quality of life. It's a day to actively engage professionals, design enthusiasts and the public at large to explore their creativity, imagination, vision and passion in recognition of the role of interior architecture/design in our society.
World Interiors Day is not a centrally organised event; rather, it is organised on a local level by individual interior architects/designers all over the world. The main goal of World Interiors Day is to direct public attention towards the profession of Interior Architecture/Design, to enhance knowledge and understanding about the profession, and to encourage cooperation between professionals.
Past events have included:
Open door programs
in which interior architects/designers participate with their clients in tours guided by the designer in interiors that are usually not open to the public. City-walks can be created by combining various of these open door projects.
Open Your Practice
to invite the public to designer's offices to see how interior architects/designers work and the environments in which they design. Free student practice day, where students are invited to work in design studios for a day and learn the practice of interior design.
Exhibitions and art events
in cooperation with local museums and institutions exhibitions are organised that relate to this years theme or interior design in general.
Lectures, talks, discussions
by interior architects/designers at schools, public libraries or other institutions will focus on the importance of our living environment.
Kid's activities
We won't forget our future generation! We will work together with teachers and pupils to engage children in a range of creative, practical or fun experiences that raise their awareness of people and the spaces that surround them.
to distribute to your members (PDF - 2.4MB).
---
For more information, please contact:
International Federation of Interior Architects/Designers
465 Rue St. Jean, Bureau 101
Montreal, Quebec
H2Y 2R6 Canada
T: +1 514 286 0122
F: +1 514 286 1440
E:
secretary@ifiworld.org
W:
www.ifiworld.org
Or contact the national association of interior architects/designers in your country.
About IFI
The International Federation of Interior Architects/Designers is the global voice and authority for professional Interior Architects/Designers. IFI represents over 70 member associations and more than 65 000 interior architects and designers in 45 countries on all the worlds continents.