Australasian Student Design Awards 2010 showcases the region's best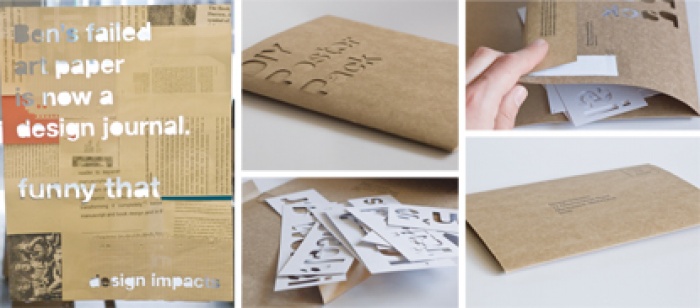 02.05.2010 News
Sydney (Australia)
- The results of Design Institute of Australia's hotly contested have been announced. Now in its 14th year, this Icograda-endorsed awards program recognises excellence and proudly promotes Australasia's best design students - the future of innovation and sustainable design practice.
Twenty-five leading Australian and New Zealand tertiary institutes nominated their top three students who reflect design excellence and adopt innovative Sustainable Design principles in each of the nine discipline categories.
The ASDA Judging Panels, who consist of highly respected DIA members and industry leaders, awarded a prize pool that includes cash prizes, products, art & design supplies, publicity, courses and DIA memberships.
Award of Excellence
Unfortunately the Award of Excellence judging has been delayed by the flight disruption in Europe. Selected from the Category Winners, the Overall Winner will receive the ASDA Award of Excellence, a "Young Designer" feature in Artichoke magazine and WSP online Sustainability course to further aid their design career.
2010 Gallery
The winning entries are now available to view at the ASDA Online Gallery.
Visit the 2010 Gallery
.
---
For more information, please contact:
Caroline Caneva
National Program & Events Officer
Design Institute of Australia
T: 1300 888 056
F: +61 3 9662 4140
E:
ccaneva@design.org.au
About the Design Institute of Australia
The Design Institute of Australia - Australia's only professional, multi-disciplinary design organisation - has been actively improving the community and status of designers since 1947. The organisation promotes the value of design and designers to industry, business, government and the community. The DIA provides a vibrant networking base on a state, national and international level. Through its international affiliations, the DIA links its members with designers in over 40 countries.