INTERNATIONAL FOOD AND BEVERAGE CREATIVE EXCELLENCE AWARDS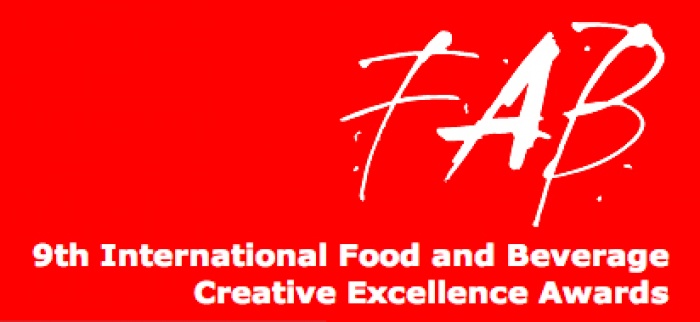 09.01.2007 News
London (United Kingdom)
- The 9 International Food And Beverage Creative Awards - The FAB Awards - is now open for 2007.
The FAB Awards are the only International Creative Awards programme in the world focussed solely on creative work done for Food and Drink brands. It recognises the critical contribution that outstanding creative work makes to building brands, it identifies and rewards the leading practitioners from over 60 countries, and it acknowledges their contribution to their Clients and their Agencies. Last year the awards attracted nearly 3 500 pieces of work from over 62 countries. Entries were judged by Creative Directors from around the globe.

Categories range from food and beverage retailers to pet food. The work can cover such media as Integrated Campaigns, TV, Press, Poster & Outdoor, Packaging Design, Brand Identity, Retail Environment, Direct, Mobile, Viral, Digital, Online Campaigns, Sales Promotion, Collateral & POS, Advertainment & Advergames, and more. For 2007, The FAB Awards has introduced Branded Content. Entrants are invited to submit the client brief together with their Branded Content submissions.

The FAB Awards is delighted to announce that Contagious Magazine will sponsor the Integrated and Digital categories for the second year running. The TV categories are supported by AdForum and Press, Poster & Outdoor by AdBikes Media. Beam TV continues to be the Digital resource for entry submissions.

Submission details:
Any organisation anywhere in the world involved in Advertising, Design and Marketing Communications for Food or Beverage brands is eligible. Work entered must have appeared for the first time between 1st April 2006 and 31st March 2007. More details can be found online.

Entry deadline: 16 February 2007

Past winners:
AMV BBDO London took the Agency of the Year Award with a FABulous Award in TV for Noitulove Guinness and several other nominations. Download a pdf to see other major winners from around the world.

---

For further information please contact:

FAB Awards
Riverbank House
1 Putney Bridge Approach
London SW6 3JD
T: +44 (0) 20 7751 0354
F: +44 (0) 20 7751 0352
E: info@fabawards.com
W: www.fab-awards.com