WORLD DESIGN CAPITAL 2010® COMPETITION LAUNCHED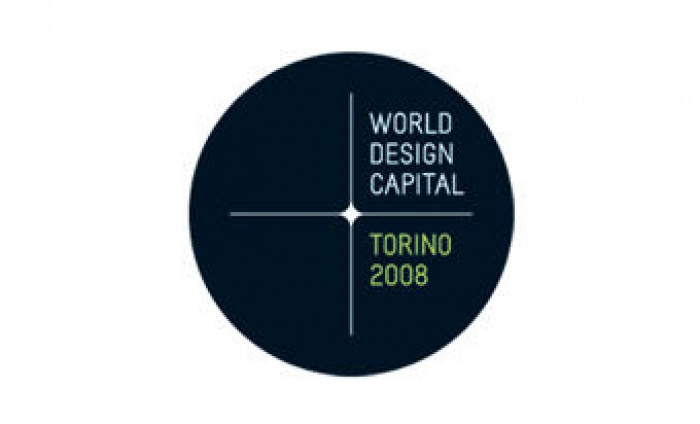 09.01.2007 News
Montreal (Canada)
- The International Design Alliance (IDA) has opened the World Design Capital® (WDC) 2010 competition - a biennial international event created to showcase cities in recognition of their design excellence and their focus on design as a driving force for economic, social and cultural development. For the winning city, the WDC designation is an opportunity to share with an international audience its commitment to integrate the many facets of design into the city's strategic development and provide a platform to demonstrate the merits of design as a sustainable factor to the betterment of the quality of life for its citizens. The project is being led by the International Council of Societies of Industrial Design (Icsid) on behalf of the IDA.

The World Design Capital 2010 applicants will be evaluated by a panel of international design figures, which will convene in October 2007 to announce the winner at the Icsid XV Congress in San Francisco, USA.

Benefits of becoming the WDC 2010 include:
- gaining visibility as a centre of creativity and innovation
- attracting investors and creative people
- strengthening economic development
- improving the quality of life within the city
- positioning itself as a leading city of design on the international stage
- building a global image and taking part in an international network of design

The official World Design Capital 2010 website is now available and will allow interested cities to learn more about the WDC competition and to download the application package.

Earlier this year, Icsid announced on behalf of the IDA that the City of Torino was bestowed the first-ever World Design Capital designation for 2008 and would act as the pilot project for the competition in recognition of its commitment to use design as a key constituent in its strategy for urban revival. "Over the past 10 years, Torino has engaged in a new strategy of urban renewal to build on our industrial roots to redesign the city's identity and diversify its economy. The appointment of this prestigious award is a reflection of our commitment to the effective use of design," stated Sergio Chiamparino, Mayor of the City of Torino.

Backed by the support of various government institutions, the City of Torino has developed a calendar of design-related events to commence in November 2007 for a period of one year, that will serve to highlight regional, national and international initiatives in the fields of education, innovation and technology, industrial design, visual design, urban design, architecture, transportation, food design, contemporary art and cinema, and lighting design.

Since the announcement of the competition in February 2006, Icsid and its IDA partner the International Council of Graphic Design Associations (Icograda) have already received avid interests from cities around the world. "The competition is but one initiative that we are hoping will stimulate innovation through multidisciplinary design collaboration, as well as encourage the use and value of design by building
relationships with world bodies," expressed Prof. Dr. Zec. "We are anxious to see how this project will impact our mission to give design a voice that will be echoed throughout the world."

The two international design organisations are now inviting cities to use the platform of the WDC designation to highlight the link between design and city development as a key component in the way cities aim to meet the needs of the new global realities.

The World Design Capital is proudly supported by LG Electronics Inc. - the official partner of the competition.

---

For further information please contact:

Ms. Dilki de Silva
Icsid Secretary General
T: +1 514 448 4949, x 227
E: ddesilva@icsid.org

Ms. Andrea Springer
Icsid Communications Manager
T:+1 514 448 4949, x 232
aspringer@icsid.org
About IDA

In a major step for the global design community, Icsid and Icograda have committed themselves to forming the collective voice for all disciplines of design through the creation of IDA. The IDA will be positioned as the design advocate working with international organisations, governments and industry.


About Icsid

The International Council of Societies of Industrial Design (Icsid) was created in 1957 by a group of international organisations committed to industrial design. Today, Icsid counts over 160 members in more than 50 countries, representing approximately 150,000 designers. Icsid members are professional associations, promotional societies, educational institutions, government bodies, corporations and institutions - which aim to contribute to the development of the profession of industrial design.

Icsid supports and highlights design as a valuable tool to serve key issues discussed in international forums. This requires collaboration with individuals, governments, NGO's, companies and organisations, in order to guarantee and strengthen the presence of design at all level. Icsid holds consultative status with UNESCO, UNIDO, ISO and WIPO.
www.icsid.org
About Icograda

The International Council of Graphic Design Associations (Icograda) is the representative, non-partisan, international non-governmental organisation for professional communication design. Icograda unifies the voice of communication designers worldwide and promotes their dynamic role in society and commerce.

Founded in London in 1963, Icograda holds consultative status with UNESCO, UNIDO, ISO, IFFRO and WIPO. From its core membership of graphic design associations, Icograda has expanded to include design promotion agencies, design education institutions and design media. Today, Icograda has 195 members and numerous individual and corporate friends in 57 countries worldwide.

The vision, mission and core values of the council are collectively embodied in the statement 'leading creatively' and manifested through our members diverse activities to use design as a medium for progressive change.
www.icograda.org