INTERVIEW WITH ICOGRADA DIRECTOR, BRENDA SANDERSON, AVAILABLE IN SPANISH ON VENEZUELAN WEBSITE FOR DESIGN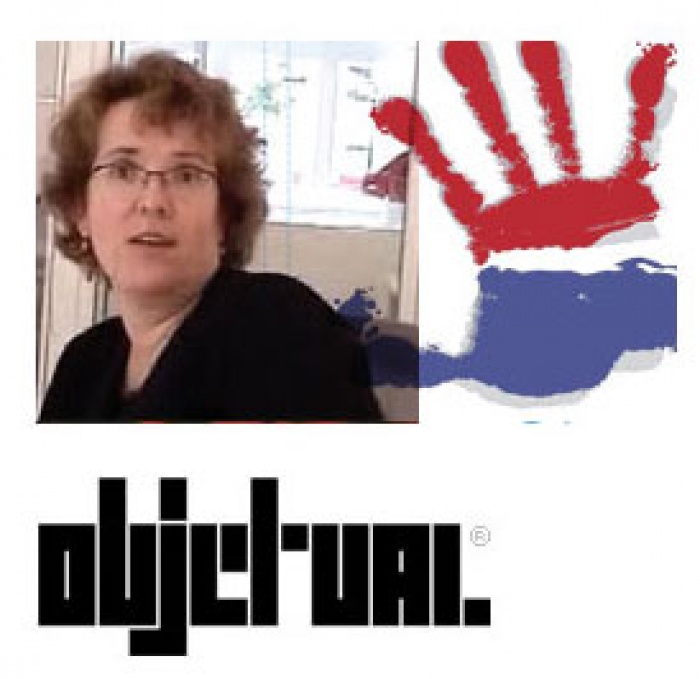 02.10.2005 News
Caracas (Venezuela)
- Objetual.com, the website for an interdisciplinary Venezuelan design network promoting the professional and academic enhancement of design and the design community in Venezuela, is currently featuring an interview between Jacinto Salcedo, Objetual Visual Communications Editor, and Brenda Sanderson, Icograda Director.
In addition to the video extract, which is in English, a more extensive written version of the interview is offered in Spanish. To access this interview, please visit
www.objetual.com
.
Because Venezuela currently has no official graphic design association, the objetual.com website provides a valuable resource to the Venezuelan design community and the Latin American design community as a whole. Like many organisations of its kind, it is very active through the Friends of Icograda Network, and is currently using the network constructively to develop communications inside the Latin American design community as well as to build relations with the international design community at large. Many hope that this activity will eventually lead to the development a bona fide design association in Venezuela.
---
For further information please contact:
Jacinto Salcedo
E:
contacto@objetual.com