Iridescent Volume 2: Issue 2 Launched online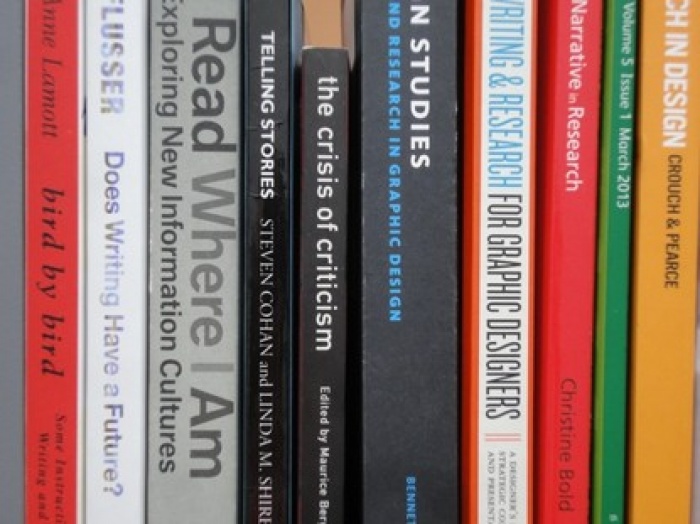 24.03.2013 News
Iridescent: Icograda Journal of Design Research
publishes Issue 2 of Volume 2 online. Four papers examine different approaches and purposes of design writing and writing about design history and practice.
The theme, initially proposed by design writer Alice Twemlow, was overseen by Iridescent Supervising Editor Teal Triggs.
"When we began planning this issue over a year ago, we weren't to know design writing would be taking such a centre stage in the design community
," Teal notes. Citing the recent Design and Culture issue and AIGA Blunt conference as examples, Teal observes that "
there appears to be a revitalized interest within the academy in debating the role of graphic design writing, including writing about history, critical writing and the role of writing in research
." Volume 2 Issue 2 of Iridescent is a timely addition to this emerging debate and scholarship on design writing.
Volume 2 has compelling themes slated throughout 2013. In addition, Iridescent has partnered with the Global Interaction in Design Conference (GLIDE12), and
AIGA's Geo/graphics: Design, Education and the Transnational Terrain
to produce special themed issues arising from the conference proceedings.
Iridescent is a peer reviewed, open-access journal, with an international
Advisory Board
lending its expertise to the review process.
---
For more information please contact:
Jovana Milovic
Project Manager
455 Saint Antoine Ouest, SS10
Montreal, Quebec
H2Z 1J1 Canada
T +1 514 448 4949 x230
F +1 514 448 4948
E iridescent@icograda.org
About Iridescent
Iridescent: Icograda Journal of Design Research is an online journal established to advance Icograda's strategic aim to support the development of design education (theory, practice, and research). This peer-reviewed publication invites researchers and scholars worldwide to submit innovative design research in any of the six official language of the United Nations.?
iridescent.icograda.org