Registration for 2013 IDA Congress Istanbul Now Open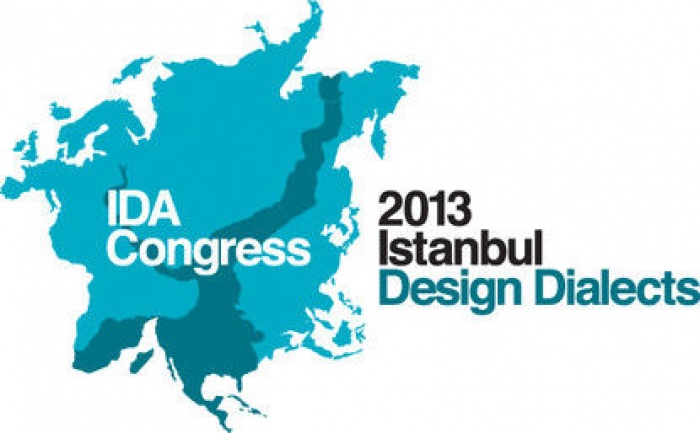 18.02.2013 News
Istanbul (Turkey)
- The
Istanbul Technical University (ITU)
announced on behalf of the International Design Alliance (IDA) that the registration for the
2013 IDA Congress
is now open via the event's official website. The congress kicks off with an Education & Research Conference on
15 November 2013
and continues on
16–17 November 2013
at Istanbul Congress Center.
Discounted rates are available for design students and professionals for congress packages for either the two-day or three-day programme. Visit the congress website to learn more about the multiple registration options and to
register online
.
The stimulating professional programme of the congress, organised under the theme
"Design Dialects"
, has already started to increase enthusiasm with confirmed parallel sessions such as "Metrics of Design Awards" and "Service Design" both to be held on the first day of the Congress.
The parallel session entitled "Metrics of Design Awards" will be led by
Ralph Wiegmann
, the Managing Director of
iF International Forum Design GmbH
and Prof. Dr.
Peter Zec
, initiator and President of the
red dot GmbH & Co. KG.
and is expected to offer a heated debate on the design awards industry. Whereas "Service Design", led by
Birgit Mager
, Manager at Service Design Forschungszentrum,
Satu Miettinen
from the
University of Lapland
and
Marc Stickdor
, Service Design Lecturer and Consultant at the
Management Center Innsbruck
will focus on the different aspects of how design has recently become an indispensable component of the service sector.
More information about the complete congress programme will be shared on the website at a later date.
As for the Education & Research Conference, Professor
Kalevi Ekman
from
Aalto University
, Finland is confirmed as the opening keynote speaker on 15 November. Ekman's educational focus is on integrated product development and collaborative development of consumer and investment goods, as it relates especially to engineering and industrial design viewpoints. The conference, an open invitation to design academics all over the world to converse and collaborate as a part of the 2013 IDA Congress, received a total number of 261 abstracts from 48 countries.
For more information on the 2013 IDA Congress, please contact:
Istanbul Technical University
Department of Industrial Product Design
e:
Allison DaCosta
Icsid Project Manager, IDA Congress
t: +1 514 448 4949 ext: 235
e:
info@idacongress.com
For more information about the Education & Research Conference, please contact:
Ms. Miray Bo?a
Education & Research Conference Secretariat
e:
---
About the International Design Alliance (IDA) and its partners
Established in 2003, by the International Council of Societies of Industrial Design (Icsid) and the International Council of Communication Design (Icograda), the International Design Alliance (IDA) is a strategic venture between the international organisations representing design. The IDA serves as the collective voice for all disciplines, advocating the mutual interest of all design professions. In September 2008, the IDA welcomed the International Federation of Interior Architects/Designers (IFI) to the alliance as the third partner.

The IDA Partners have previously held individual biennial congresses and together they organised a 'Joint Congress' every six years, including the following locations: 1981 – Helsinki (Finland), 1987 – Amsterdam (the Netherlands), 1993 – Glasgow (Scotland), 1999 – Sydney (Australia), 2005 – Copenhagen (Denmark). In 2011, the 'IDA Congress' replaced the individual biennial and joint congresses. The new model was launched in Taipei [Taiwan, (Chinese Taipei)].
About the congress organisers (ITU)
Established in 1773, Istanbul Technical University (ITU), as a leading state university, defines and continues updating methods of engineering and design education in Turkey. It provides its students with modern educational facilities while retaining traditional academic values, as well as using its strong international contacts to mould young, talented individuals who can compete in the global arena. ITU, with its 18 150 undergraduate and 6500 graduate enrolled students, has 37 departments in 13 faculties, six different graduate schools and 11 research centers. Almost all undergraduate programs has been accredited by international bodies like ABET, EUA, NAAB, IMO. The vision of ITU is to rank among leading research universities globally.
www.itu.edu.tr/en/