JOSE KORN BRUZZONE TO DELIVER EDUCATION KEYNOTE AT ICOGRADA WORLD DESIGN CONGRESS 2007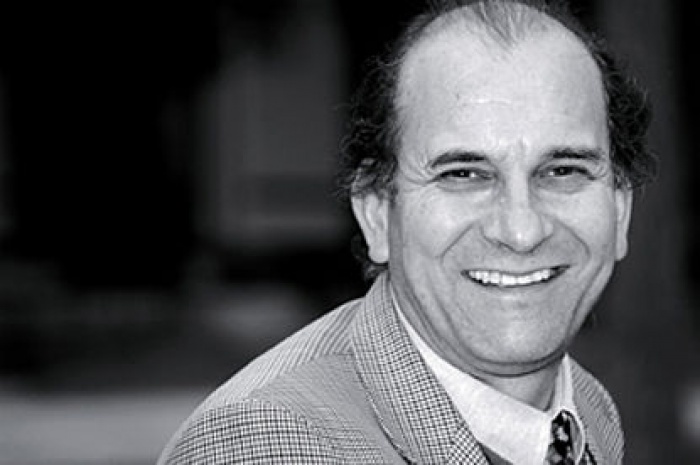 17.06.2007 News
La Habana (Cuba)
- Jose Korn Bruzzone (Chile) will deliver the keynote address at the Education Conference from 20-21 October which opens the Icograda World Design Congress 2007 being held from 20-26 October in La Habana, Cuba.
A Latin Ameican design education leader
In addition to a celebrated career as an independent designer, Bruzzone has taught at the Design Department of the University of Chile, University of Valparaiso (Chile), Universidad Nacional de Cuyo (Mendoza, Argentina) and is a past Director of the Design School of Universidad del Pacifico. He was a founding partner and the first president of the Professional Graphic Designers Association (ADG) and Professional Designers College. He served as a member of the Icograda Executive Board from 1991-97, including a term as President from 1995-1997. Today, he manages the design department of INACAP Corporation.
Exploring the intersection between culture and design education
Building on the overall congress theme of Design/Culture, the two-day education conference will explore four sub-themes:
- Cross-cultural communication in today s design curriculum
? Relationship between ethnography, anthropology and design
? Perceptions of others identities: How do we read other cultures?
? Social responsibility and sustainable practices as factors in curriculum development
Presenters and moderators from 11 countries
More than 120 proposals from 25 countries were reviewed for inclusion in the programme. Papers were selected based on a blind review process by an international jury.
Other confirmed presenters include:
- Piers Carey (South Africa)
- Laura Chessin (USA)
- Hazel Clark (USA)
- Carole Goodman (USA)
- Catherine Ishino & Lu Yu (China)
- Joseph F McCullagh (United Kingdom)
- Ellen McMahon (USA)
- Maristela Mitsuko Ono (Brazil)
- Ernesto Niebla (Cuba)
- Joi Roberts & Carmen Broomes (USA)
- Sali Sasaki (France)
- Alvaro Guillermo Guardia Souto (Brazil)
- Rafael Vivanco & Sandra Tineo (Peru)
Moderators for the sessions include:
- David Berman (Canada)
- Halim Choueiry (Qatar)
- Russell Kennedy (Australia)
- John & Ros Moriarty (Australia).
Register before 31 July and save 33%
The conference is limited to 150 persons. Its primary audience is communication design educators representing the Icograda Education Network schools. Students may register for the event as well. Delegates can take advantage of a 33% discount offered as Early Bird registration rates until 31 July 2007.
About Design/Culture:Icograda World Design Congress 2007
The event is the first in the overall Design/Culture: Icograda World Design Congress 2007 programme. Other events in the programme include a 3-day international conference for design professionals, the reintroduction of the Icograda Foundation Lecture and the biennial Icograda General Assembly. An international Exhibitors' Forum and diverse social programme will round out the experience.
With an expected attendance of 650 delegates from more than 20 countries, the Congress will be an exceptional opportunity for designers, consultants, design managers, buyers of design services, educators and students to gather, to share, and to learn.
For additional information, to register or book your exhibit space, visit
havana.icograda.org
---
For further information please contact:

Icograda World Design Congress 2007 Secretariat
E: events@icograda.org


The Congress is being planned in collaboration with Prografica, Icograda's Cuban member association, and their sponsor, El Consejo Nacional de las Artes Plasticas (CNAP).

About Prografica
Prografica is a non-profit organisation working to promote the cultural values of communication design in Cuba. Click here to download more information about Prografica, its members and activities.

About CNAP
El Consejo Nacional de las Artes Plasticas is the Cuban Ministry of Culture branch responsible for policy making in visual arts.