Mandela Poster Project exhibition opens at University of Pretoria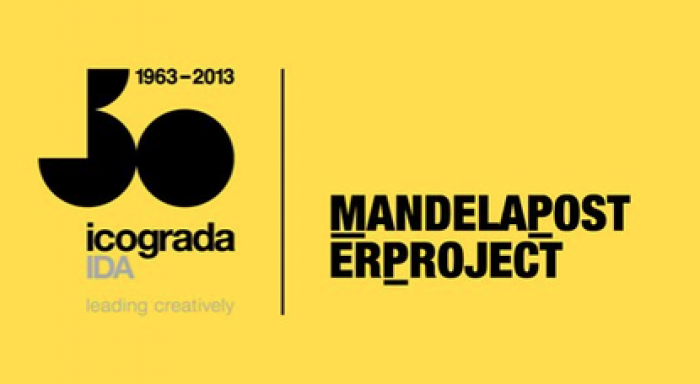 18.07.2013 News
Pretoria (South Africa) - Icograda endorsed Mandela Poster Project (MPP) opens its exhibition 19 July 2013 at University of Pretoria, in celebration of the life and achievements of Nelson Mandela.




Photo courtesy of Ben Curtis.


The project
In May 2013, a group of South African designers came up with an idea to celebrate the life of Nelson Mandela and his contribution to humanity by collecting 95 exceptional posters from around the world, honouring Madiba's lifelong contribution to humanity.
The independent team of volunteers, now known as the Mandela Poster Project Collective, gave freely of their time and expertise to make the exceptional happen: In 60 days more than 700 posters were submitted by designers from more than 70 countries. The project was endorsed by Icograda as part of its 50th anniversary celebrations.
The collection of the 95 exhibited posters can be viewed as a digital publication at the MPP official website:
Photo courtesy of Ben Curtis.
The exhibition
The curated collection of 95 posters (representing 95 years of Madiba's life) will be exhibited around the world, to be eventually auctioned by the Nelson Mandela Children's Hospital Trust to raise funds to establish Africa's third dedicated children's hospital.
In lieu of the high calibre of works received, it was felt more works needed to be showcased than the original 95. Plans are underway for a limited edition publication showcasing 500 of the posters submissions. The collection is currently exhibited at the University of Pretoria and will move to Cape Town and Johannesburg in August. The international tour will follow.
Photo courtesy of Eyescape.
The Mandela Poster Project Collective echoes the sentiments of South Africa's beloved former president when he said "a good head and a good heart are always a formidable combination".
For more information contact:
Jacques Lange,
jacquesL@iafrica.com
Mohammed Jogie,
mo@creativeweek.pro
---


About Icograda Endorsement
Each year, Icograda endorses a select group of activities internationally that advance our objective to promote the value of design. Endorsed events demonstrate that they enhance the standards of design, professional practice and ethics.
Learn more about endorsements
here
.