NETWORKING IN THE COZY NORDIC METROPOLIS OF COPENHAGEN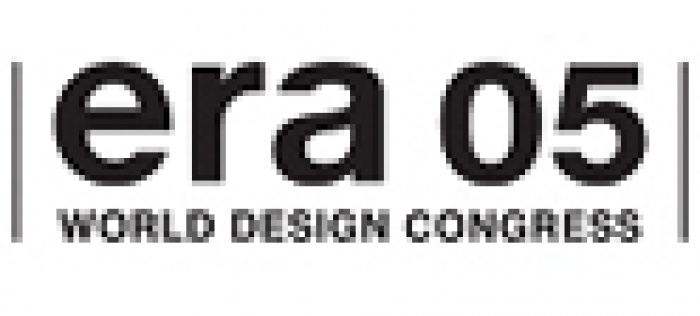 22.08.2005 News
The Era 05 World Design Congress in Context
Copenhagen (Denmark)
- Building upon the proceedings of earlier Era 05 events in Helsinki, Gothenburg and Oslo, the Era 05 World Design Congress, taking place from 26>28 September 2005, will examine the role of design and designers in addressing commercial and social affairs in greater detail - in addition to offering up the cozy Nordic metropolis of Copenhagen as terrain for exploration. Because this magnitude of an international, interdisciplinary design event takes place only once every six years - when Icsid, Icograda and IFI converge in one place - it is not to be missed by anyone interested in holistic design theory and practice.
A unique and engaging programme has been developed to help place the Nordic experience in a global context, while addressing the universal challenges designers face. Regional and international participants, including the Viridian Bruce Sterling and the paradoxical Slavoj Zizek, will prompt an inspirational dialogue, discussing the value of innovative approaches to real problems. A diverse delegation will ensure that themes are treated from several viewpoints with the goal of providing a new perspective for today and tomorrow.
Copenhagen is a peculiar mix - a city of contrasts - a village lifestyle with metropolitan standards. On the one hand, you can know and converse with local shopkeepers and neighbours; on the other hand, the city is a rich, international centre of vibrant and bustling activity. The world's oldest surviving monarchy with fairytale traditions has leapt into the 21st century, establishing modern waterfront settings with a futuristic infrastructure. Newer and older centres of design in beautiful - yes, beautiful - Copenhagen are ideal settings for attracting a broad group of professionals and students, including designers, business people, politicians and social scientists.
To register for this event and to book your hotel, please visit the Congress website:
www.era05.com
One four-star hotel (Radisson SAS Scandinavia), one three-star hotel (The Square), and one two-star hotel (Cab Inn City) are recommended on the online registration form as options and can be booked at the same time as congress registration, but if you wish to book other accommodation, please visit the 'Wonderful Copenhagen' website,
www.woco.dk
, and choose the Tivoli/Central Station region in the drop-down menu.
We look forward to meeting you in Copenhagen.
---
For further information please contact:
Marc Lefkowitz
Era05 Conference Project Manager
E:
mailto:mle@ddc.dk