new member: KIIT school of fashion technology (india)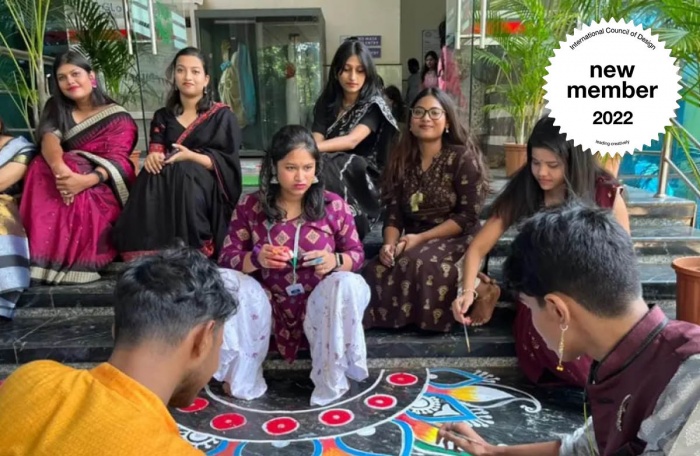 16.01.2023 Member news
ICoD is pleased to welcome new Member Kalinga Institute of Industrial Technology (KIIT) School of Fashion Technology, an interdisciplinary fashion design and textile education institution in India. KIIT provides an intellectually stimulating, practice-based learning environment for students of design.
ABOUT
Founded in 2009, KIIT School of Fashion Technology evolved from being a vocational training center to becoming a leading design university with an interdisciplinary culture. Located in Patia, Bhubaneswar, also known as "Infocity", KIIT sits within a thriving juxtaposition of cultures, where IT corridors meet centuries-old temples.

DEPARTMENTS
KIIT offers the Undergraduate Programmes of Bachelor of Fashion Design (2009) and Bachelor of Textile Design (2015). These programmes provide students with intensive and extensive modalities in both theory and studio practice. The curriculum incorporates in-class learning with field visits, market surveys, craft research and documentation, industry internships and portfolio development. The focus of KIIT is to create programming that balances qualitative education, creative exposure, conceptualisation skills and technical expertise, alongside well-researched teaching methodology and industry connection. Additionally, undergraduate courses and projects reflect a keen ethical awareness of the environmental impacts caused by the rapid shifts that characterise today's fashion design industry.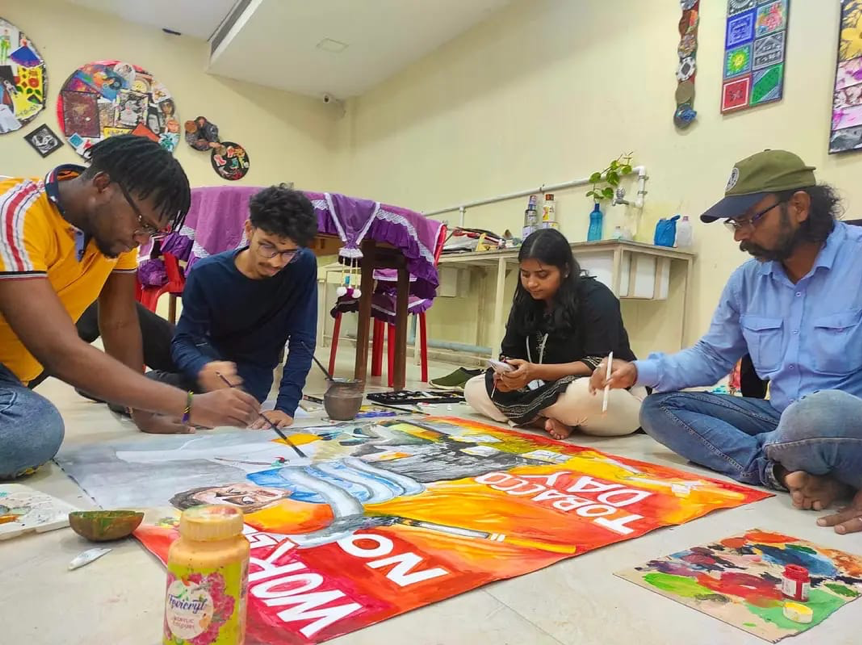 KIIT's unique education model allows students to develop their design practice skills in both indoor and outdoor environments. Design experiments are woven into the culture, and students and faculty work to incorporate design into local ceremonies and celebrations. For National Handloom Day 2022, KIIT students explored how to create public awareness around ecologically sustainable materials and apparel development.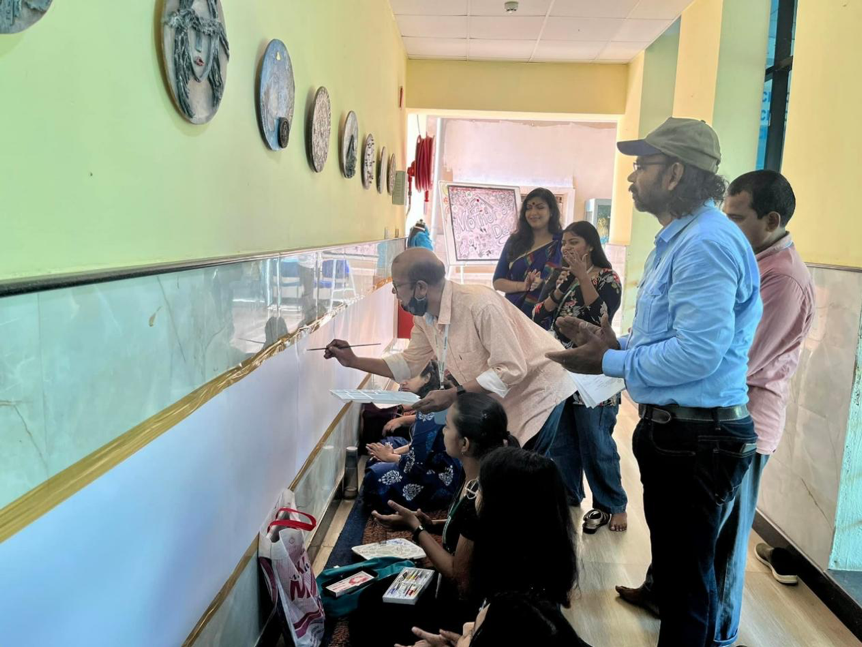 Deputy Director Ms. Gipsita Nayak and Course Coordinator, Prof. Bauri Raula participate with students in the creation of a wall design for National Handloom Day 2022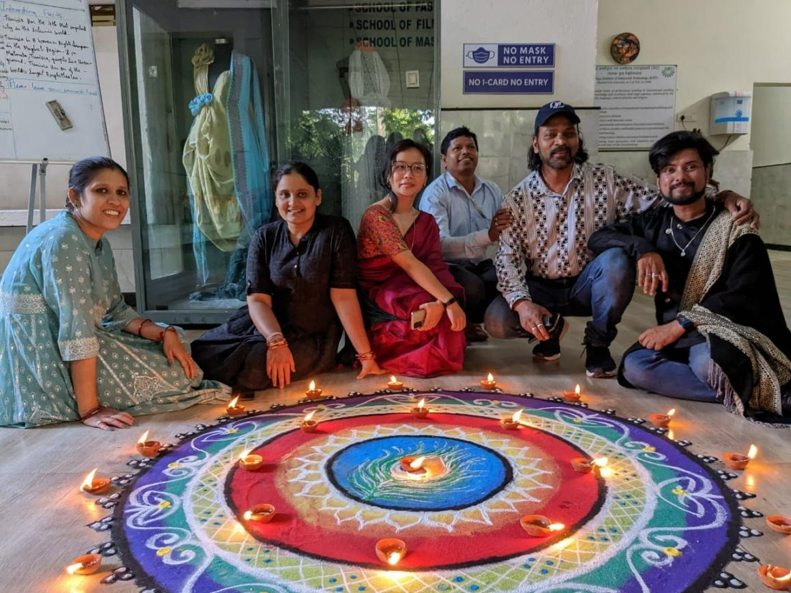 The School of Fashion Technology faculty light tiny earthen pots within a unique pattern made of pigments traditional to the famous Diwali Celebration
INTERNATIONAL PROGRAMMES + SPECIAL PROJECTS
In addition to regular visits and industry tours within India, students participate in international webinars and programming in collaboration with NABA Academy Italy, the PolyModa Design Institute in Italy, and Domus Academy (Milano, Italy) with the support of Maitri Global Agency (Italy). As part of the Design & Development process in Apparel Manufacturing Industries, students spend one week touring locations such as Gesture Jeans and Denimach Ltd, and other designers and couture brand houses around NCR Delhi.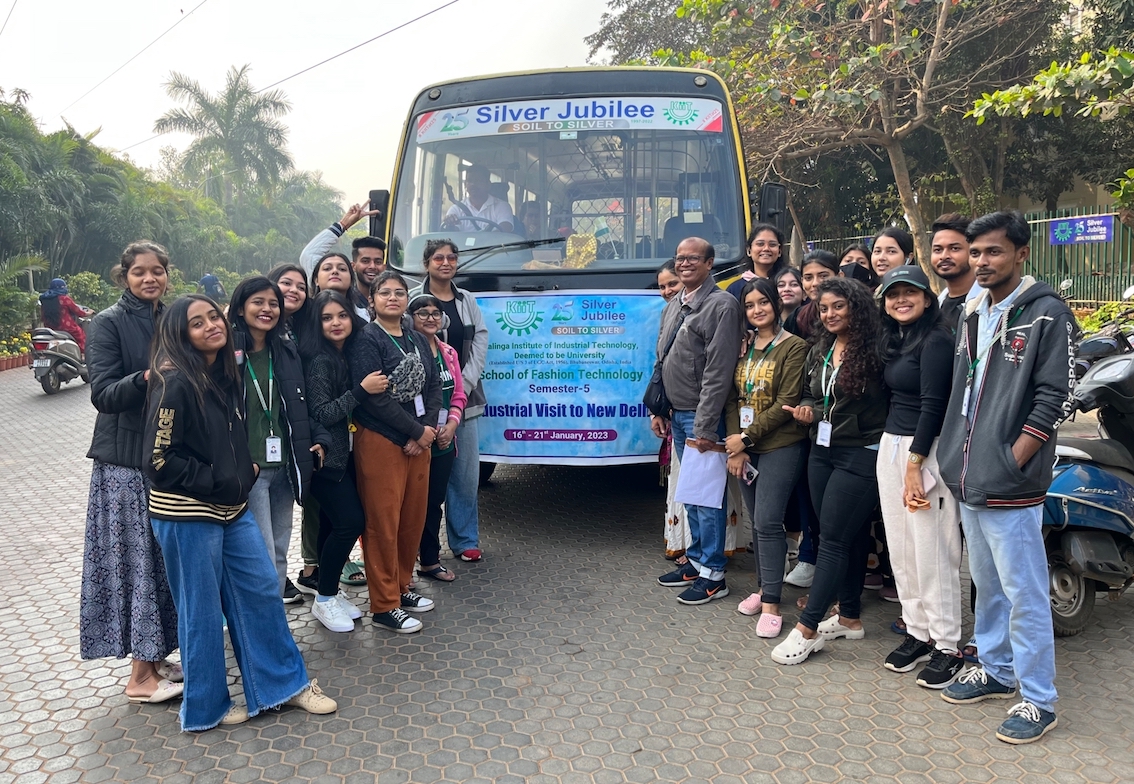 As part of an industry study tour, design students at the School of Fashion Technology go on a week-long field trip to N.Delhi /NCR Apparel & Textile Manufacturing Industry where they observe various textile manufacturing processes.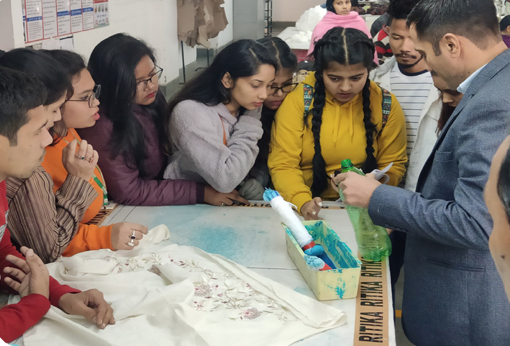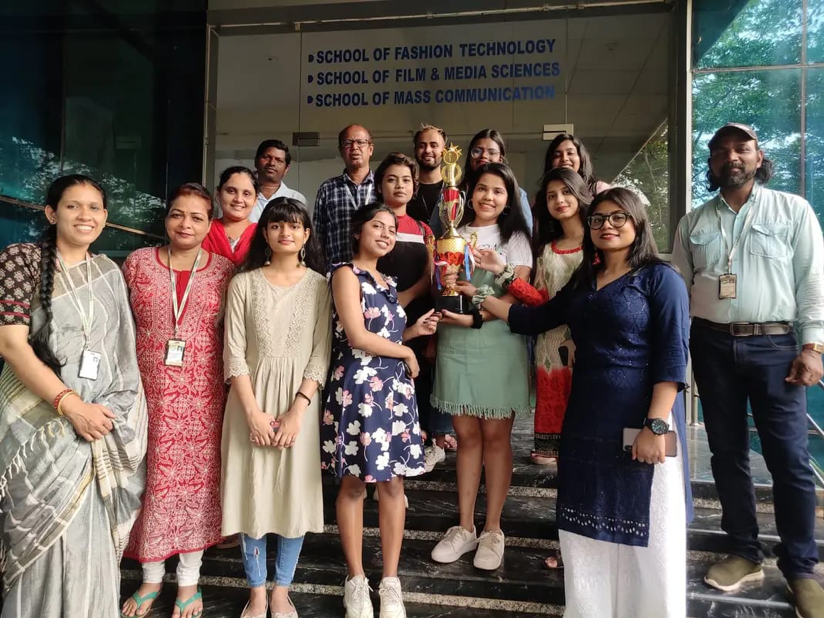 Students celebrate with their professors winning an Intrauniversity Design Competition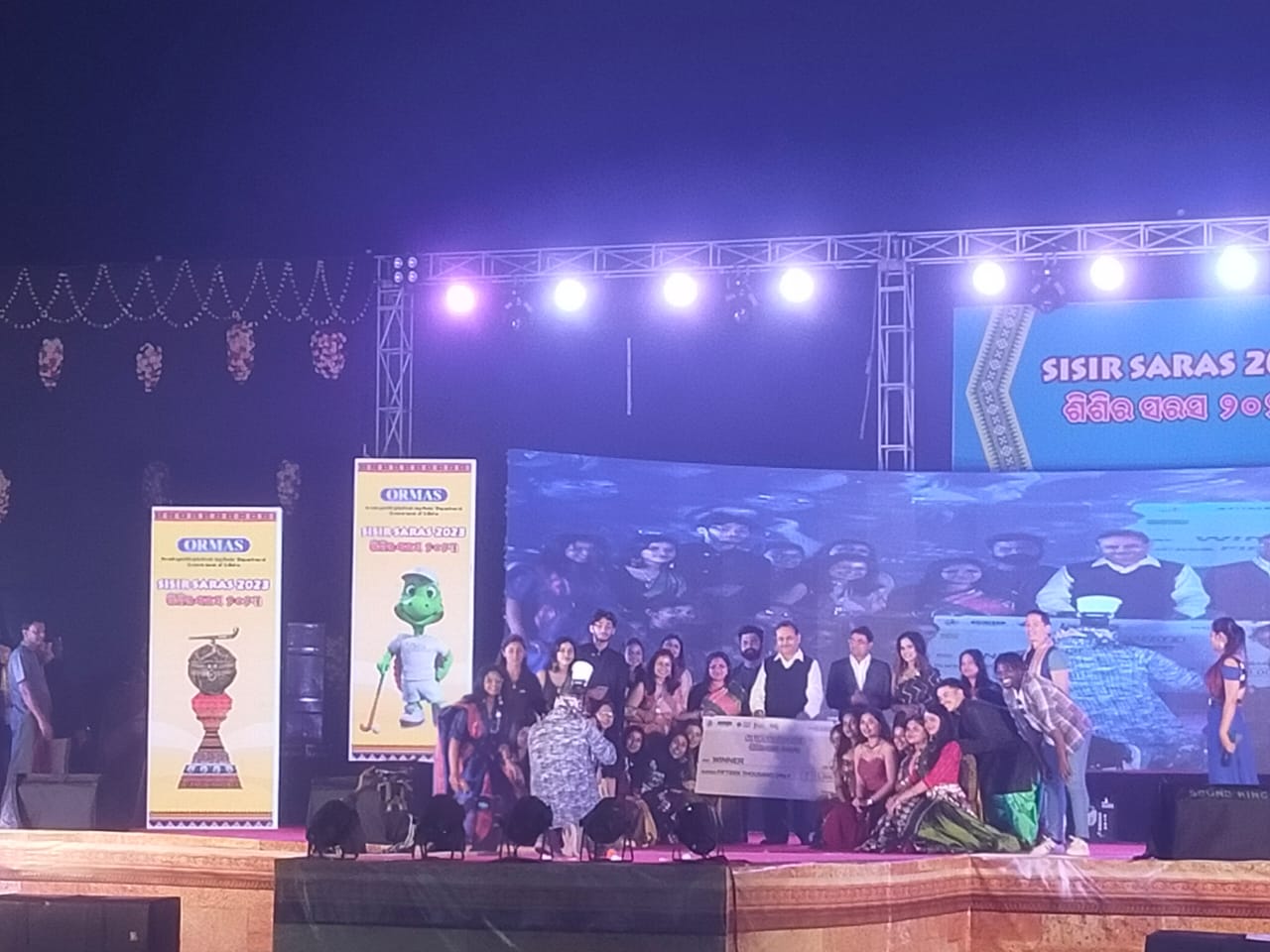 Students win the winning prize at the National Handloom & Handicraft Fashion Ramp Show Competition in Bhubaneswar organised by ORMAS (Handicraft & Handloom Exhibition, Government of Odisha)
ICoD welcomes its New Member KIIT School of Fashion Technology to the network!