OBSESSED WITH CREATIVITY: THE D&AD GLOBAL AWARDS 2006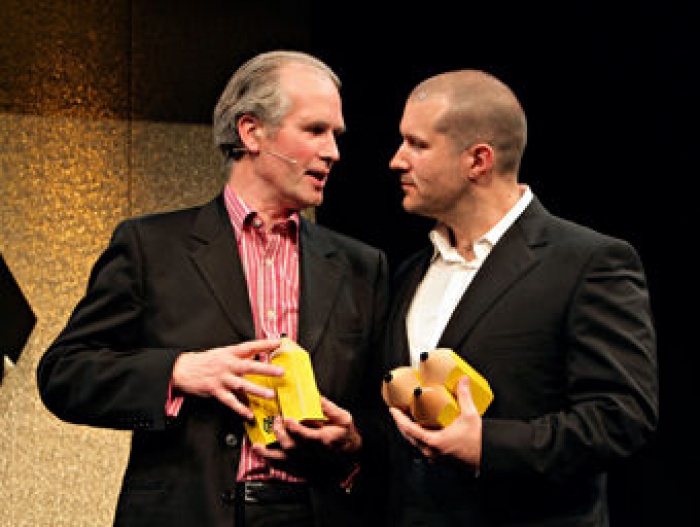 28.11.2005 News
London (Great Britian)
- Design and advertising creatives around the world are being encouraged to celebrate creative obsession with a call to action. On 8 November 2005 the D&AD 2006 Global Awards Year kicked off with the launch of the Call for Entries season. The announcement came with news of category changes and the Awards' most global judging panel yet.
The easiest Awards to enter
Over the past year, D&AD has reviewed the entire Awards entry and judging process and made some significant changes which aim to make the D&AD Global Awards the easiest in the world to enter. Eight distinct sectors have been created: Broadcast, Print & Editorial, Digital & Wireless (including Gaming), 3-D Design, Direct, Branding, Integrated and Ambient. The distinction between non-English Language and English Language entries has also been removed.
A more global and prestigious judging panel than ever before
Entries to the D&AD Global Awards 2006 will be scrutinised by 309 judges from 28 countries; the most international and prestigious panel yet. Also new to 2006, judging will move to London's enormous Excel Centre in Docklands to better accommodate the increasing number of entries that D&AD receives. "I am very excited by the changes to the D&AD Global Awards," said D&AD Chief Executive Michael Hockney. "They reflect our determination for the Yellow Pencil to remain the best and most coveted Award in advertising and design. This year we hope to see more entries than ever before."
The Awards entry deadline is 27 January 2006.
Entries to the D&AD Global Awards 2006 must have been first broadcast, published or launched between 1 January and 31 December 2005. Visit
www.dandad.org/awards06
after 31 October 2005 for further information.
D&AD Awards 2005 Facts and Figures
-- 24,000 pieces of work were entered
-- 59 nations entered
-- 30 different categories and 187 sub-categories
-- 268 judges from 23 different countries
-- 127 Nominations
-- 60 Yellow Pencils (Silver Awards) awarded
-- 4 Black Pencils (Gold Awards) awarded
-- 751 pieces of work selected for the D&AD Annual 2005 as a record of the best of the year
---
For further information please contact:
Maeve O'Sullivan
D&AD Media Relations Manager
T: +44(20) 7840 1125
E:
maeve@dandad.co.uk
About D&AD
D&AD is a not-for-profit organisation that represents the international design, advertising and creative communities. More than any other organisation, D&AD sets industry standards, educates and inspires the next generation and promotes the importance of creativity, innovation and ideas within the business community. Visit
www.dandad.org
for further information.
Registered Charity Number: 305992