TYPO BERLIN 2006 - PLAY: EARLY-BIRD DISCOUNT UNTIL 31 DECEMBER 2005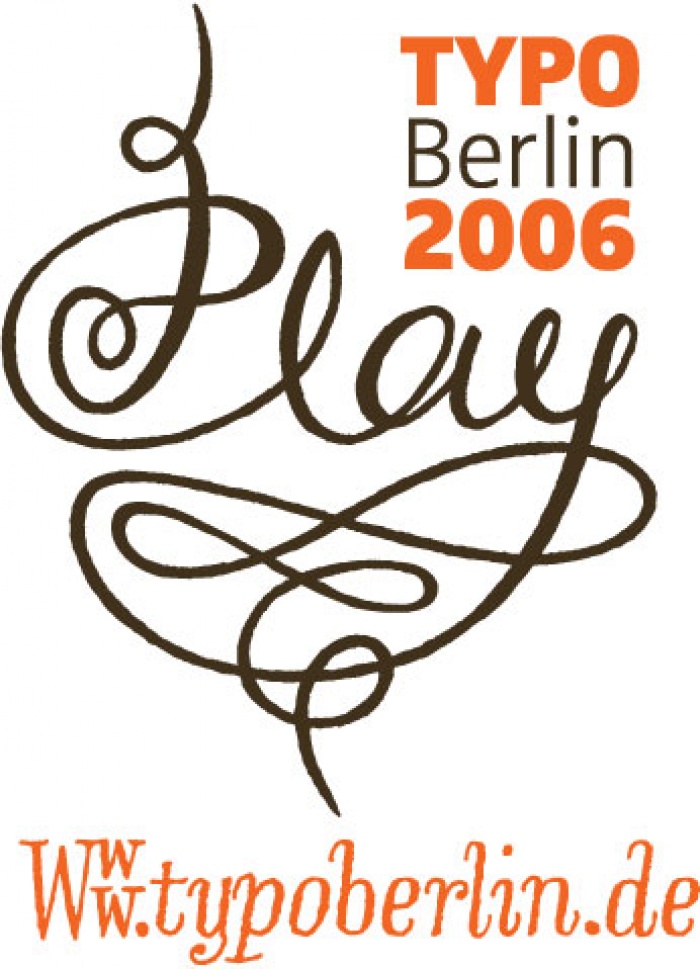 14.11.2005 News
Berlin (Germany)
- 'Play' will be the motto of TYPO 11, to be held in Berlin from 18 > 20 May 2006. TYPO will discuss the impact of the elements of game on electronic communication. FontShop, the organizer of TYPO, expects about 1 000 participants to attend one of Europe's biggest design conferences, including typographers, designers, and media designers. Early-birds registering before 31 December 2005 will be given a discount of 33%. Students can save up to 60%.
Play has long been considered a useless pastime. Emotion, associative thinking, intuition and subjective experience have not mattered much in the world of industrial labour. Today, however, the computer and the internet have removed the split between work and play. People must now be capable of anticipating trends and grasping intuitive user guidance. Designers, in particular, know that a playful way of dealing with things encourages creativity. More than 30 presentations and workshops at TYPO 2006 will focus on one of the secrets behind the success of visionary companies: the combination of technology, design, and emotion.
TYPO has become one of the most important events for communication designers in Europe. No great international designer name has failed to feature on the speakers' list over the past 10 years. They were all here: Neville Brody, Irma Boom, Stefan Sagmeister, David Carson, Kai Krause, Bazon Brock, Mario Garcia, David Linderman, J rg Zintzmeyer, Kurt Weidemann, Ken Garland, Jakob Trollb ck, Louis Rossetto and many others too.
By the way: ticket prices have remained stable for years. If you buy before 31 December 2005, your ticket will even be cheaper. In other words: first save, then play!
Subscription prices until 31 December 2005:
Professionals: EUROS 395. (regular price EUROS 595. )
Students: EUROS 195. (regular price EUROS 595. )
During the second subscription phase from 1 January to 28 February 2006, professionals will be required to pay EUROS 495,-, and students EUROS 245,-.
To register, visit:
www.typoberlin.de
---
For further information please contact:
Conference Contact:
FontShop AG, Bernd Rudolf, Bergmannstr. 102, 10961 Berlin
T: 030 69596 0
F: 030 6928865
E:
brudolf@fontshop.de
Press Contact:
Ines Wildhage Textkontakt, Monumentenstra e 36, 10829 Berlin
T: 030 79746081
F: 030 79746082
E:
iwildhage@textkontakt.de