PAOLA ANTONELLI TO DELIVER INTERNATIONAL CONFERENCE KEYNOTE AT DESIGN/CULTURE: ICOGRADA WORLD DESIGN CONGRESS 2007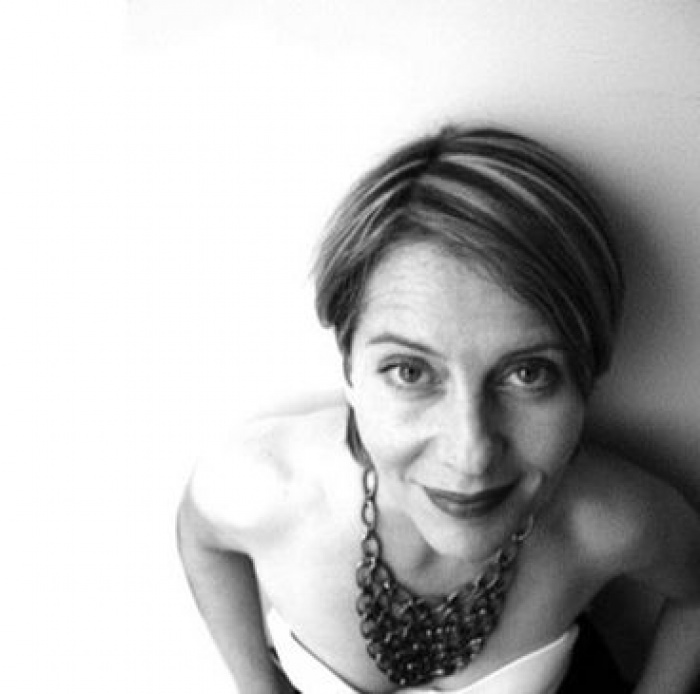 20.08.2007 News
La Habana (Cuba)
-


"Design today has to deal with its own set of priorities and responsibilities, such as a concern for the environment, a newly formulated responsibility toward other human beings, new technical advancements in manufacturing and distribution, a new sense of privacy and ownership of things and spaces, the immateriality of new forms of design, the interactivity that many objects allow, and the resurgence of local cultures in response to the global market, to name just a few."

- Paola Antonelli, Objects of Design
Paola Antonelli (USA/Italy) will deliver one of two keynote addresses on 22 October to open the International Conference of
Design/Culture: Icograda World Design Congress 2007
in La Habana, Cuba.
Paola Antonelli joined The Museum of Modern Art in 1994 and is a Curator in the Department of Architecture and Design. Her first exhibition for MoMA,
Mutant Materials in Contemporary Design
(1995), was followed by
Thresholds: Contemporary Design from the Netherlands
(1996),
Achille Castiglioni: Design!
(1997-98), and
Projects 66: Campana/Ingo Maurer
(1999),
Open Ends and Matter
(September 2000 February 2001),
Workspheres
(2/8-4/22/2001), and
Humble Masterpieces
(July-September, 2004). Her most recent show,
SAFE: Design Takes On Risk
, devoted to objects designed to protect the body, as well as the soul, of people worldwide, closed on 2 January 2006.
Besides many exhibition catalogues and the 2003 Objects of Design, a book dedicated to the design objects in the Museum s collection, her most recent volume,
Humble Masterpieces: Everyday Marvels of Design
, was released at the end of 2005 by Regan Books/Harper Collins. A celebration of such indispensable wonders as the Post-It note, the Slinky, and the Tampax, it highlights how good design not only facilitates, but also emotionally enriches our daily life.
Antonelli has been a Contributing Editor for
Domus
magazine (1987-91) and an editor of
Abitare
(1992-94). She has also contributed to several publications, among them
Metropolis, the Harvard Design Magazine, I.D. magazine, Paper, Harper's Bazaar
, and
Nest
, as well as to the BBC series
Building Sights
and the NPR series
Studio 360
.
The recipient of a Master's degree in Architecture from the Polytechnic of Milan in 1990, Paola Antonelli has curated several architecture and design exhibitions in Italy, France, and Japan. She is a Senior Fellow with the Royal College of Art, London and received and Honorary Doctorate in Design from Kingston University, London. Paola earned the "Design Mind" Smithsonian Institution's National Design Award in October 2006.
She has lectured worldwide on design and architecture and has served on several international architecture and design juries. From 1991 to 1993, she was a Lecturer at the University of California, Los Angeles, where she taught design history and theory. She has also taught lecture courses and seminars entitled
The State of Design
and
Safety and Security in Design
at the Harvard Graduate School of Design and a yearly seminar at the MFA program of the School of Visual Arts in New York.
Paola Antonelli's goal is to insistently promote architecture and design's understanding, until their positive influence on the world is fully acknowledged and exploited. She is currently working on an exhibition on the relationship between design and science; on a book about foods from all over the world as examples of outstanding design; and on trying to get a Boeing 747 into the collection of The Museum of Modern Art.
For complete Congress information and to register today, visit:
havana.icograda.org
---
For further information please contact:
Icograda World Design Congress Secretariat
455 Saint Antoine Ouest, SS10
Montreal, Quebec
H2Z 1J1 Canada
T: +1 514 448 4949 x 221
E:
events@icograda.org
Organising Partners

The Congress is being planned in collaboration with Prografica, Icograda's Cuban member association, and their sponsor, El Consejo Nacional de las Artes Plasticas (CNAP).


Official Media Partners

AppliedArts (Canada), Colors (Italy), Creative Source (Canada), d[x]i (Spain), egodesign.ca (Canada), etapes (France), form (Germany), Fused Magazine (United Kingdom), Graphic Exchange (Canada), Grafika (Canada), IdN (Hong Kong), Lino (Australia), Mexico Graphico (Mexico), Neshan (Iran), Package and Design (China), netdiver (Canada), Taxi Design Network (Singapore)