P&D DESIGN CONFERENCE UPDATE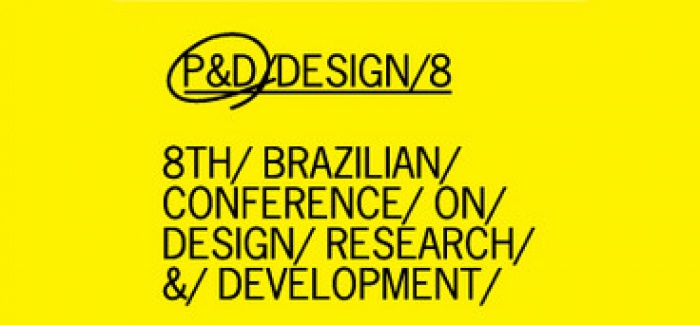 02.09.2008 News
S?o Paulo (Brazil)
- Taking place from 8-10 October 2008, P&D Design, the Brazilian Conference of Design Research and Development, is a biannual event that intends to promote discussion about design research and education. This scientific event, currently the biggest design conference in Latin America, is an important forum for spreading and discussing prominent questions in this area, either resultant of applied or basic research.
Selection process closed
The paper selection process has closed, with the final selection of 224 full papers, 250 short papers and 76 scientific initiation papers. All of the works will be orally presented.
Technical session organisation
The scientific program will include 7 technical sessions and 3 scientific initiation sessions. During the 90 minute technical sessions, there will be 18 different rooms, each coordinated by a related PhD representative, where two full papers and two short papers will be presented. 30 minutes will remain for discussion.
Conference assistants
The registration form is available on the conference website for students interested in working as conference assistants.
P&D Design 2008 best papers award
The five best papers on the topic of information design, and the 20 best papers from any topic will receive an award certificate from the Conference Scientific Committee. They will also be indicated for publication to the editorial boards of the scientific journals 'Infodesign - Brazilian Journal of Information Design' and 'Estudos Em Design'.
To read more, (JPG -280KB).
---
For more information, please contact:
Programa de Pós-gradua??o em Design
Centro Universit?rio Senac
Campus Santo Amaro
Av. Eng. Eusébio Stevaux 823, sala 156d
04696-000
S?o Paulo - SP
Brazil
T: + 55 11 5682 7528 (Tina Osakabe)
T: + 55 11 5682 7520 (Lucas Nascimento)
F: + 55 11 5682 7610
E:
ped2008@sp.senac.br
W:
www.sp.senac.br/ped2008