PechaKucha hosts worldwide fundraiser for Haiti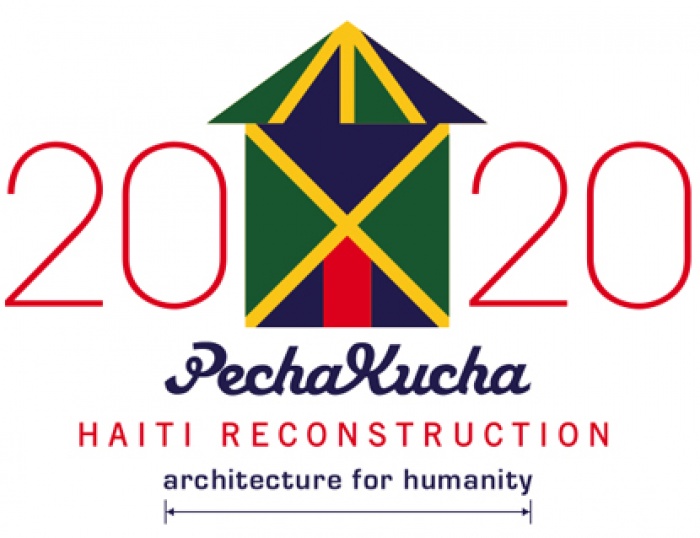 16.02.2010 News
Tokyo (Japan)
- It only took seconds to destroy so many bright hopes and dreams in Haiti. On 20 February 2010, the world's largest 24-hour online streaming event will take place as the 280-city PechaKucha network joins with Architecture for Humanity to help rebuild Haiti 20 seconds at a time.
20 seconds, 20 images, 200 cities, 2000 presentations, 200 000 people - with the aim to raise $1 000 000 for rebuilding Haiti.
Join others around the world for this Global PechaKucha Day for Haiti. All the PechaKucha Night cities will be connected by a 24-hour PechaKucha presentation WAVE that will gradually move westward city by city, circumnavigating the globe. The wave will be dropping in on each city for around 10 minutes for a video link up and a live presentation. This presentation wave will be streamed over the internet on a 24-hour WAVEcast, which may be a world first.
As well as raising awareness about the situation in Haiti, Global PechaKucha Day aims to raise money for reconstruction in Haiti. At most event locations there will be a suggested donation at the door, but this is completely discretionary. It is estimated that PechaKucha for Haiti will generate more than 2000 presentations - either on the day or at PechaKucha events before or afterwards.
All the funds raised go directly to Architecture for Humanity's 501(c) Non-Profit organisation in the US without passing through PechaKucha.
The presentations will be recorded and uploaded to the PechaKucha Presentation Player where they can be viewed on line:
www.pecha-kucha.org/presentations
IEN Member Monash University sponsors Melbourne event
In Melbourne, Australia, Icograda Education Network Member , is sponsoring
20×20 PechaKucha Ayiti / Melbourne
, organised by Urban Village Melbourne in partnership with Architects for Peace.
---
To find out more, visit:
www.pecha-kucha.org/pechakucha-for-haiti
Or contact:
Mark & Astrid
PechaKucha Founders, Tokyo
E:
info@pecha-kucha.org
About PechaKucha
PechaKucha Night was conceived in Tokyo in February 2003 by architects Mark Dytham and Astrid Klein as an event where young designers could meet, network and show their work in public. Over time, it has evolved into a massive celebration of creativity, with events regularly being held in over 270 cities. Last year, more than 6,000 presentations will given at +600 PechaKucha events.
Drawing its name from the Japanese phrase for the sound of conversation ("chit chat"), the PechaKucha format is simple – 20 images x 20 seconds – and designed to keep presentations concise and moving at a rapid pace.
http://pecha-kucha.org
About Architecture for Humanity
A volunteer non-profit organization dedicated to building a more sustainable future through the power of professional design. Founded in 1999, this design services firm channels the resources of the global funding community to meaningful projects that make a difference locally.
http://architectureforhumanity.org