Preliminary Selection of 2010 Taiwan International Student Design Competition announced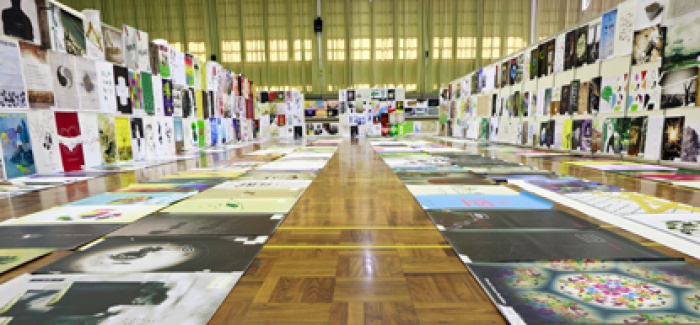 26.07.2010 News
Taipei (Taiwan, Chinese Taipei)
- With 'Fundamental' as the theme, the
2010 Taiwan International Student Design Competition
, advised by Ministry of Education Taiwan, has awarded over NT $3 000 000 (approx. USD $100 000) in prizes in the categories of Product, Visual and Digital Animation. A total of 3498 contributions were received (843 from Product Design, 2475 from Visual Design, and 180 from Digital Animation Category) coming from twenty four countries worldwide.
The event intended to make all participants reflect on the living environment, natural ecology, political and economic issues and each designer's ingenious skill and wisdom to inspire innovative ideas and solutions.
On 8 July 2010, fifteen renowned Taiwanese designers were invited by National Taiwan Normal University to make the preliminary selection.
The preliminary jury was composed of:
Product Design
W. H. Chan (Vice President, XueXue Institute)
Yu-tsung Hu (Chief Manager, NDD Design Tainan)
Jung-ya Hsieh (Founder of GIXIA GROUP and Duckimage)
Wei Kung Liu (Executive Director, Association of Creative Economy)
Visual Design
Stony Cherng (Creative Director & Founder, Stony Design),
Ken-tsai Lee (Founder of Ken-tsai Lee Design Studio),
Leslie Wing Kei Chan (Creative Director, Leslie Chan Design Co. Ltd.l)
Ying-chuan Huang (Chairman of Council, Kaohsiung Creators Association)
Taddy Ho (Director of Operating Committee, BBDO Taiwan Advertising Co., Ltd.)
Digital Animation
Fang-yin Lin (Design director & General Manager, Bright Ideas Design)
Chun-cheng Hsu (Assistant Professor, National Chaio Tung University)
Jack Chuang (Creative Director & Director, Seth Animation Production)
Chris Mc Huang (CEO, Enlightenment Media)
Chin-huei Fu (Member of Council, China Multimedia Association)
The committee selected 30 Product Design entries, 94 Visual Design entries and 37 Digital Animation design entries to move forward to the Final Selection Committee, composed of notable international designers. The Final Selection will be held at XUE XUE Institute Taipei on 30 September.
The Final Selection Committee consists of:
Product Design
Kazushige Miyake (Designer & Founder, Miyake Design, Japan)

Charles Pelly (Consultant, The Design Academy, Inc.)
Nakanishi Motoo (PAOS Group Representative)
Peter Bech (CEO, INDEX: Design to Improve Life, Denmark)
Jeff Dah-Yue Shi (Founder, Dragonfly Gallery, Taipei & Beijing)
Visual Design
Kyoji Kotani (Vice President, Central Japan Designers Association)
Robert L. Peters (Icograda President 2003-2005)
Richard Henderson (CEO & Design Director, R-Co Australia)
Jennifer Tsai (Design Director, Proad Design)
Ching-wen Chen (Creative Director, VORKON Identity & Image Management)
Digital Animation
Joerg Suermann (Founder and Creative Director, DMY Berlin)
Doug Jaeger (President, Art Directors Club, New York, United States)
Etsuo Genda (Professor, Visual Communication Design, Kyushu University, Japan)
Jing-jie Lin (2008 Best Director, The Asian Film Festival in Rome)
All 30 Finalists will have the opportunity to be selected as Honourable Mention, Gold, Silver or Bronze winners for each category and the 'Project of the Year' winner will be awarded NT $400 000 (approx. US $12 000).
Winning entries of the 2010 Taiwan International Student Design Competition will have portfolios exhibited online and will be invited to participate in the Taiwan Design Expo as well as other venues including the China Beijing International Cultural & Creative Industry Expo.
The 2010 Taiwan International Student Design Competition hopes to emphasise design as an important factor for future economic transformation, social development and the enhancement of quality of life.
See the results of the 2010 Taiwan International Student Design Competition Preliminary Selection at
www.tisdc.org
.
---
For more information, please contact:
2010 Taiwan International Student Design Competition Executive
Cultural & Creative Industries Center,
National Taiwan Normal University
3F, No.6, Lane 5, Chingtian St., Da-an District
106 Taipei (Taiwan, Chinese Taipei)
T: +886 2 7734 5600 / 7734 5598
F: +886 2 2322 5042
E:
ccic.ntnu@gmail.com
W:
www.tisdc.org