Queensland launches initiative to boost business through design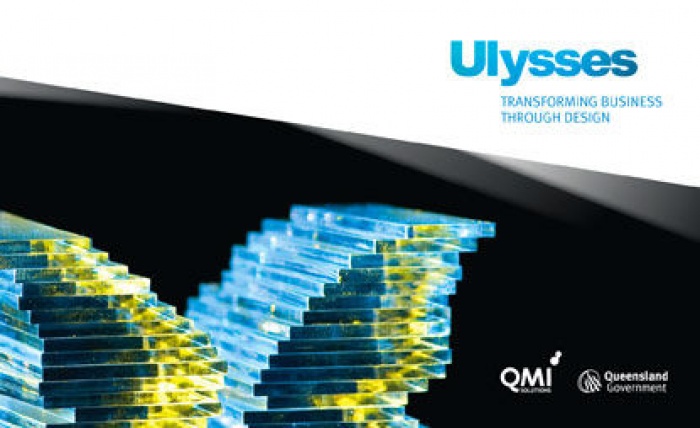 29.11.2009 News
Brisbane (Australia)
- The Queensland Government has launched a $1.1 million initiative to encourage businesses to embrace the power of good design to gain a competitive edge.
Under the Ulysses program, successful Queensland designers will be linked with selected businesses to transform ideas into sought after products and services.
Treasurer and Minister for Employment and Economic Development Andrew Fraser said the new program, called Ulysses, was the cornerstone of the government's 2009-2010 creative industries program.
He said the Ulysses program, which had been inspired by the success of similar programs overseas, promoted a "design-led" business model.
"This program will transform the way business potential is realised in Queensland by using the power of good design to turn ideas into commercially viable products," Mr Fraser said.
"Internationally, it's becoming clear that good design can transform that single bright idea into a successful, smart product in great demand in the global marketplace."
Mr Fraser said the Cox ride-on mower was a great example of the transformative power of design.
"Under pressure from international competitors, local company Cox Industries employed Brisbane design company CMD to contribute to their design process," he said.
"The result? The award-winning Cox Stockman ride on mower is set to become a best seller - blitzing the big boys in a competitive market.
"In the case of ride-on mowers, designers know that it's not just about cutting grass - it's about look and feel, comfort, safety and efficiency. It's design that makes the difference.
"Ulysses will use design to give our products and services a competitive edge. We know from overseas experience that this design-led model works no matter what industry you're in."
Mr Fraser said the innovative program focused on providing Queensland companies with access to the design expertise needed to differentiate their products and services.
Successful Queensland designers will be matched with selected businesses, working with them from the ground up to improve their products or services. The pilot program will run to June 2012 and involve 15 companies.
The program will be delivered by QMI Solutions (formerly the Queensland Manufacturing Institute).
Mr Fraser said Queensland's creative industries sector – which includes design, music, writing, fashion and architecture – was worth $3.4 billion a year and provided 74,000 jobs across the state.
"This new design program is just one of the government's targeted initiatives designed to grow this high-energy, high-value sector," he said.
"In the past four years, the Queensland Government has garnered more than $80 million in return on its investment in the creative industries.
"Through our programs, we'll continue to improve the business skills of Queensland's creative businesses, and encourage creativity and innovation across the economy."
---
Media contact:
Queensland Government Treasurer's office
T: +61 7 3224 5982 / 3224 4551
For more information visit the Queensland Government
website
.