2010 SEGD Design Awards Program goes online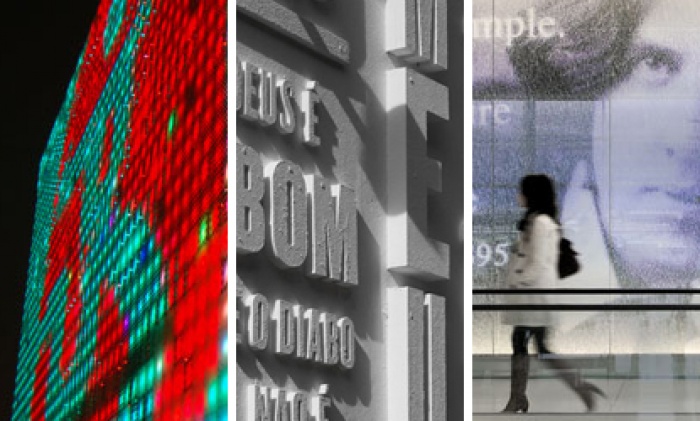 24.11.2009 News
Washington, DC (United States)
- Designers, fabricators, clients, and students have until 29 January 2010 to submit their work to this year's , organised by the
Society for Environmental Graphic Design
(SEGD). Thanks to a new online registration and submission system, entering the SEGD Design Awards program just got easier.
"Our new online registration system makes the SEGD Design Awards more accessible than ever to entrants around the world," says Leslie Gallery Dilworth, SEGD's chief executive officer. Allowing entrants to upload images, text, and other entry information in a flash, the online registration will eliminate delivery charges, lowering costs.
SEGD's annual design competition honors the best in environmental graphic design. Projects include dynamic environments, themed environments, wayfinding and signage, placemaking projects, mapping, public art, identity programs, architectural graphics, exhibits, and retail; also included are student work and un-built projects. Images of winning entries from previous years may be viewed on the Design Awards page at
www.segd.org
.
Program entries must be submitted no later than 29 January 2010; late entries will be accepted through 12 February 2010. The 2010 SEGD Design Awards jury will be chaired by Henry Beer, co-founder of CommArts.
Award winners will be announced at a presentation during SEGD's Annual Conference + Expo, to be held in Washington, DC, 2-5 June 2010.
Find out more and register your designs at:
www.segd.org
---
For more information, please contact:
Ann Makowski
Society for Environmental Graphic Design
T: +1 202 638 5555
E:
ann@segd.org
About the Society for Environmental Graphic Design
SEGD, founded in 1973, is the global community of people working at the intersection of communication design and the built environment. Through educational programs, research, and publications, SEGD's mission is to increase awareness of the environmental graphic design community, promote the importance of the discipline in establishing place, and continue to refine standards of practice for the field.