Rediscovering Design Practices in the Indigenous Cultural Context of Sarawak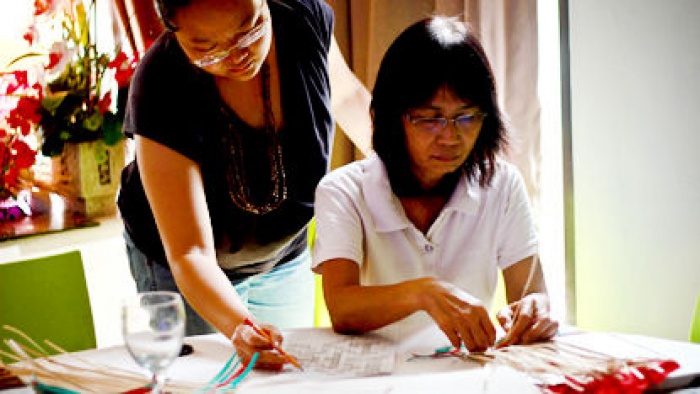 05.11.2012 Features
October 2012 brought with it the fruition of a partnership between The Graphic Design Association of Malaysia (wRega) and Icograda, the launch of a design conference - Rediscovery: Icograda Design Week in Sarawak 2012. With an interest in the advancement of design thinking and education that is aligned with that of Icograda, the non-profit, non-partisan organisation wRega was well positioned to host its first design conference.



The Mother Tongue Exhibition that ran from 15 - 21 October 2012 was the highlight of Rediscovery because it shares the same ideal that touches on the issue of cultural identity and discusses the role of contemporary indigenous design on a cross-cultural platform.



A student trying her hands on weaving in the "Rediscovery Workshop" conducted by Frida Larios and Zelda Harrison, who are both members of Indigo, the cross-cultural platform where cultural education is deemed integral in the aspect of design and the community as a whole.

Rediscovery: Icograda Design Week in Sarawak 2012 was an exploration of the part design plays in protecting and stimulating indigenous cultures. The conference, officiated by Datuk Haji Talib Zulpilip took place 15 - 21 October 2012 in Kuching, Sarawak. Themes such as the importance of local culture in our globalised world were considered, with an overarching look at design's role in fostering cultural diversity amidst a highly globalised world.


---
For more information, please visit sarawak.icograda.org