REGISTER EARLY FOR GRAFICEUROPE 2004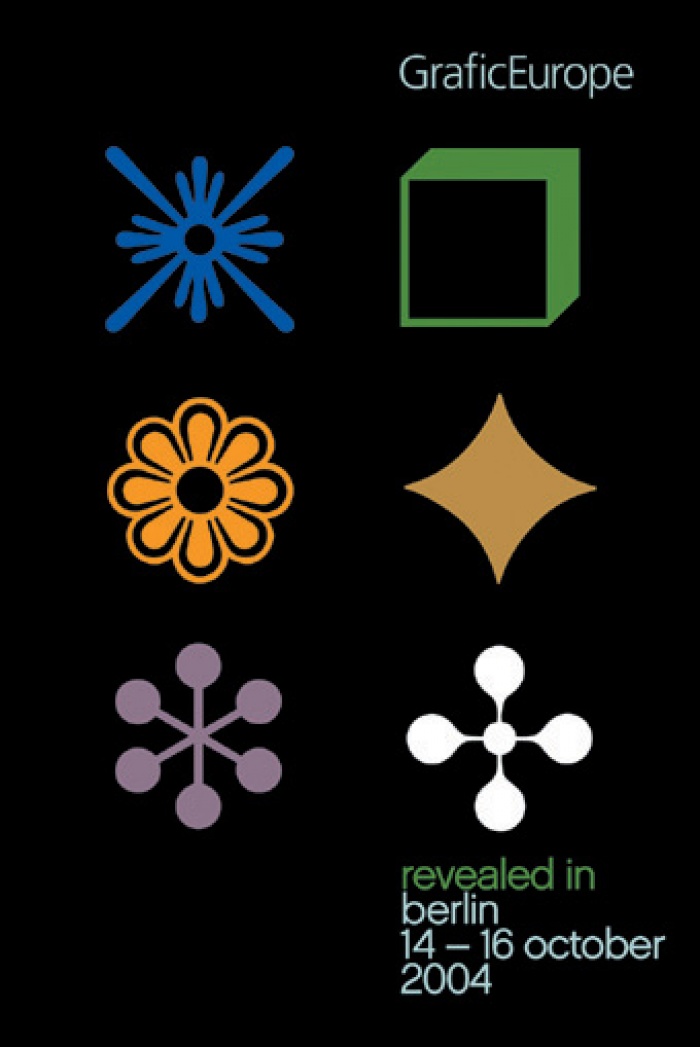 17.03.2004 News
Brussels (Belgium)
- Register online for the GraficEurope 2004 Conference by 31 March 2004 and receive special early bird savings and a free book worth up to EUR 45. Designers from across Europe will gather 14-16 October 2004 for three full days of design exploration in one of the most exhilarating epicentres of creative expression, Berlin. GraficEurope, a comprehensive annual conference for the pan-European graphic design community, will feature more than 20 speakers engaged in the most extraordinary design thinking and practice in Europe today. The theme will focus on two current lodestar topics in graphic design: Locality and Craft.
Conference fees include entry to all the main conference sessions and breakout sessions, use of the Resource Centre, refreshments and lunch. Conference sessions start at 10:00 on 14 October and finish at 13:00 on 16 October. Design tours and studio visits will be available for the afternoon of 16 October. Details and booking information will be sent to all delegates in advance of the Conference.
Early Bird Rate: EUR 655. Early registrants will receive a free copy of one of five Rockport or RotoVision books worth up to EUR 45.
Standard Rate: EUR 795
Multiple Bookings Rate: EUR 595 per person for three or more people registering from one company at the same time.
Students: A limited number of student places are available at specially reduced rates. Proof of student status is required. For details, contact
info@graficeurope.com
German VAT will be added to all prices at 16%. Accommodation, travel and design/studio tours are not included in the above fees.
For more information about GraficEurope 2004, visit
www.graficeurope.com
---
For further information please contact:
E:
info@graficeurope.com