TYPOCITY - A RICH HISTORY OF TYPOGRAPHY IN INDIA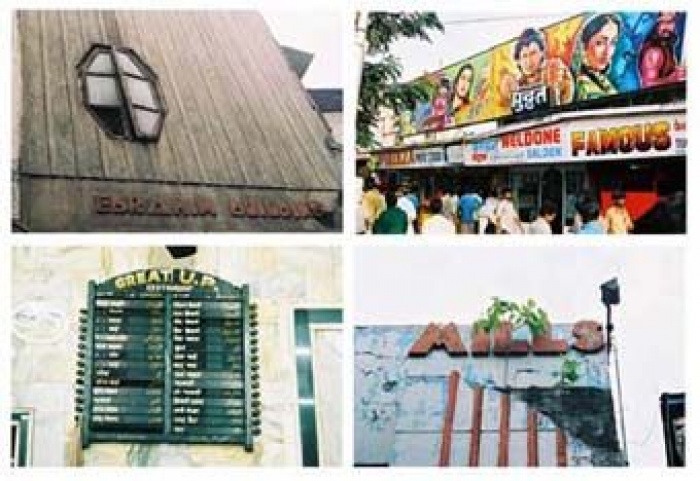 22.03.2004 News
Brussels (Belgium)
- TYPOCITY is a project that archives typography from Bombay City across six decades (from the 1930's until now). Examples include hand-painted restaurant menu boards, hand-crafted shop signs, calligraphic taxi number plates and archaic electronic displays. Kurnal Rawat will present the history of the changing styles in local design. He will also demonstrate how typography acts as a dynamic vehicle for contemporary graphic design in India.
Biography
After completing his Bachelor degree in Applied Arts from The J.J. Institute, Bombay, Kurnal Rawat founded Grandmother India in 1998 to explore his skills as a graphic designer and new media artist. Having carved his own niche in cutting edge local design with major national and international brands, Kurnal has worked on new media projects such as Nungu (UK) and Home (Prema Murthy, New York).
Aside from graphic design and new media, Kurnal has also explored film and music. He completed a short film (Gray, 2001) and has been an active member of Bhavishyavani Future Soundz, a DJ collective based out of Bombay to promote fusion electronic music in the city.
---
About 'Fronteiras' Icograda International Design Conference
29-30 April 2004
Memorial da America Latina, Auditorio Simon Bolivar, Sao Paulo, Brazil
Graphic designers and visual communicators often work at the frontiers of socio-economical, industrial, environmental and business development. As the design profession matures, so does its influence and impact on society.
- How can the visual communication industry contribute to the social and economic development of a rapidly changing world?
- How can visual communicators assist trade and industry in developing sound and sustainable corporate strategies?
- How can visual communication contribute towards a sustainable future for all life on earth?
This Icograda conference will explore the ways in which graphic designers from around the world address and adapt to societal challenges, economic change and industrial development.
About Icograda Design Week in Sao Paulo, Brazil
Icograda and ADG-Brazil invite you to celebrate Latin American and International design in Sao Paulo, Brazil, 23-30 April 2004. Experience the 7th ADG Biennial Exhibition, 'Fronteiras' Icograda International Design Conference, 'Design in Latin America' Icograda Regional Design Seminar, as well as Symposia, Workshops and Displays.
---
For more information about Icograda Design Week in Sao Paulo:
E:
secretariat@icograda.org
W:
www.saopaulo.icograda.org