REMINDER: LANGUAGES MATTER! COMPETITION ENDS MONDAY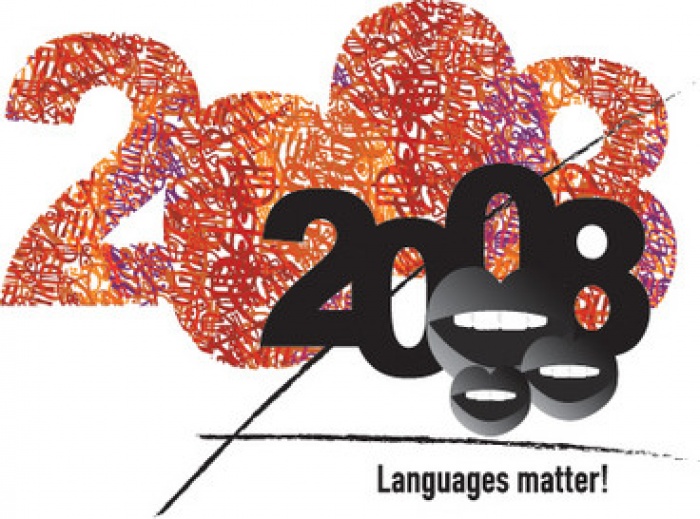 14.01.2009 News
New York (United States)
- The submission period closes on 19 January 2009 for the , an Icograda endorsed event. Members of DESIGN 21 are invited to help promote linguistic diversity and multiculturalism by designing the official poster for UNESCo's International Mother Language Day.
Once all submissions have been received, all the entries will appear on the
DESIGN 21 website
. While jurors are selecting their favorites in the initial phase of judging, all members of DESIGN 21 will have the opportunity to vote for their own favorites during a public voting period, from 22-28 January 2009. The judges will be looking for the ability to graphically and visually transform the "languages matter" message in a convincing and easy to understand way.
By 3 February 2009, UNESCO will announce the overall winner, who will receive $3000 as well as an invitation to attend Mother Language Day at UNESCO Headquarters in Paris.
In addition, two DESIGN 21 Advisory Board members will select their individual Judges Pick with a prize of $1000 each.
As usual, members of the DESIGN 21 community will vote for their favorites during our online voting period; the Most Popular will receive $500.
When the official poster is selected, UNESCO will distribute it through its Member States and partners.
Read more about the competition in the .
---
For more information, please contact:
DESIGN 21: Social Design Network
10 West 56th Street
New York, NY 10019
United States
W:
www.design21sdn.com
About DESIGN21
DESIGN 21: Social Design Network's mission is to inspire social activism through design. We connect people who want to explore ways design can positively impact our many worlds, and who want to create change here, now. DESIGN 21: Social Design Network is itself a collaborative project undertaken by the global design and merchandise company Felissimo and UNESCO.