SCHOLARSHIP RECIPIENTS ANNOUNCED FOR MOUSHARAKA: ICOGRADA DESIGN WEEK IN QATAR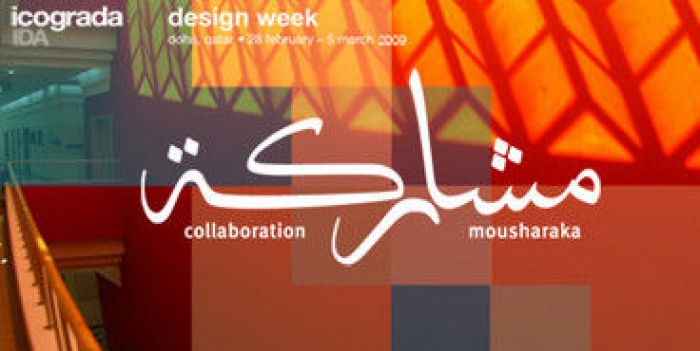 27.01.2009 News
Montreal (Canada)
– Six exemplary students have been selected from the international Call for Entries as the winners of Icograda scholarships to attend Mousharaka: Icograda Design Week in Qatar. Each winner receives free registration for the Mousharaka: Icograda Design Week in Qatar events, complimentary return airfare and accommodations in Qatar for the duration of the Design Week.
Offered with the support of VCUQatar, the scholarships were open to students of Icograda Education Network member institutions and student members of Icograda Professional Members. Winners were selected based on essays submitted by the students on the theme of collaboration, supported by a letter of recommendation and their transcripts. One winner was selected from six regions: Africa, Asia, Europe, Latin America, North America an Oceania.
"VCUQatar has been a leading member of our Education Network (IEN) since 2004," said Brenda Sanderson, Icograda's Managing Director. "The scholarships are a demonstration of VCUQatar's commitment to building bridges, raising awareness of the importance and promise of collaboration, and creating the bonds necessary to achieve the full potential of design in the Gulf region."
The recipients from their respective regions are:
Africa
Anita Acheampong
Kumasi, Ghana
Asia
Sun Chao
Shandong University of Art and Design
Jinan, China
Europe
Robert Canak
Zagreb, Croatia
North America
Lisa Willman
AIGA
New York, United States
Oceania
Laura Plini,
Sydney, Australia
South America
Estelle Binda Flores
Universidade Positivo
Curitiba, Brazil
---
Mousharaka: Icograda Design Week in Qatar
is taking place from 28 Feb - 5 Mar 2009. It is presented by Icograda in partnership with VCUQatar. Visit the event
.