SEGD JOINS ICOGRADA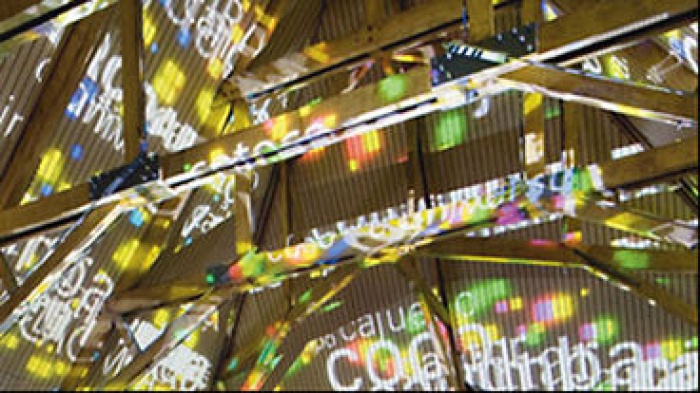 06.07.2007 News
Montreal (Canada)
- Icograda is pleased to welcome the Society of Environmental Graphic Design (SEGD) as its newest Associate Member. SEGD joins 19 other associate Members in 15 countries. In total, Icograda's membership includes 198 member associations in 57 countries.
SEGD is an international non-profit educational organisation providing resources for design specialists in the field of environmental graphic design, architecture, and landscape, interior, and industrial design. SEGD members are leading designers of directional and attraction sign systems, destination graphics, identity programs, exhibits, and themed environments.
Founded in 1974 and originally named the Society of Environmental Graphic Designers, SEGD has grown into an international educational foundation with over 1200 members.
Environmental Graphic Design embraces many design disciplines including graphic, architectural, interior, landscape, and industrial design, all concerned with the visual aspects of wayfinding, communicating identity and information, and shaping the idea of place.
Each year, SEGD's annual Design Awards Program recognises the best in environmental graphic design. Past jurors include Hal Kantner, Alexandra Wood, Carol Newsom, David Gibson, Tom Quirk, Judy Cunningham, Ellen Lupton, Merritt Price, Rita Brandin, Tim Magill, Lucille Tenazas, Paul Prejza, Debra Nichols, Lella Vignelli, Richard Foy, Garry Emery, Virginia Gehshan, Lance Wyman, Michael Bierut, Susan S. Szenasy, Jean-Pierre Lacroix, and Paula Rees.
The organisation is headquartered in Washington, DC, and represented locally by more than 20 chapters run by Chapter Chairs.
---
For further information please contact:
Icograda Secretariat
455 Saint Antoine, SS10
Montreal, Quebec
H2Z 1J1 Canada
T: +1 514 448 4949
E: secretariat@icograda.org