SEGD welcomes two new directors to its international board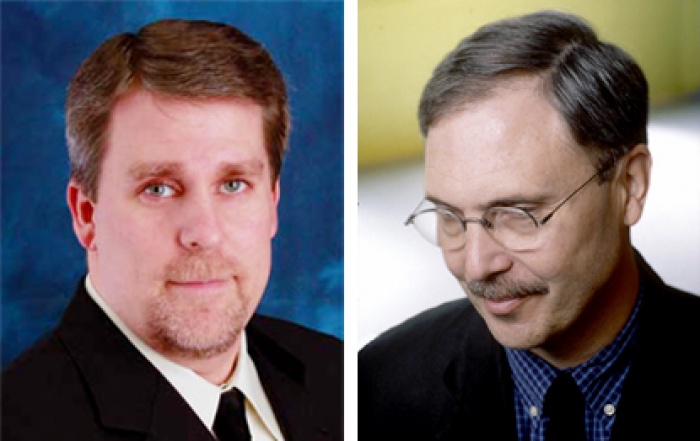 25.01.2011 News
Washington DC (United States)
- (the Society for Environmental Graphic Design) has announced the appointment of two new members to its international Board of Directors. Steve Bayer, Special Projects Director for LED display manufacturer Daktronics Inc. (Brookings, S.D.) and Oscar Fern?ndez, coordinator of the Digital Design Program at the University of Cincinnati School of Design, began their terms effective January 2011.
Their terms begin as veteran SEGD Board of Directors members Paul Gable (GableSigns, Baltimore, Md.), James Keppel (thirty three thousand feet, Boulder, Colo.), and Daniel Monta?o (Lippincott, New York) complete their terms.
"The Board and staff of SEGD are grateful to Paul Gable, James Keppel, and Daniel Monta?o for their dedication and their contributions to SEGD's leadership during their terms," says SEGD President Wayne McCutcheon (Entro Communications, Toronto). "Their work has been very much appreciated, and they will be missed."
In his role as special projects director for Daktronics' northern region, Steve Bayer collaborates with architects and designers across the United States and leads the company's commercial market sales efforts for large custom projects in the Mid-Atlantic, New England, North Central, Great Lakes and Eastern Canada regions.
Bayer began his career at Daktronics in 2001 as an account executive in the Las Vegas office. He was appointed general manager of the Las Vegas office in 2003, named gaming market manager in 2004 and assumed his current role in 2006. He has been involved with major projects including the Empress Casino (Joliet, Ill.), the Boston Convention Center, Block 37 (Chicago), Sunset Station (Las Vegas) and Las Vegas Sands Macau (China). He graduated from South Dakota State University with a bachelor of arts degree in journalism.
As a design educator, Oscar Fern?ndez has held professorships of design at Carnegie Mellon University, Maine College of Art, Ohio State University and Montana State University. His expertise and research interests include wayfinding/interaction relationships, instructional communication, the physical and virtual interchange, communication history, usability and typography as information architecture.
He began his professional design career working in architectural firms and he progressed through design directorships at international for-profit and non-profit institutions, including Fitch Worldwide and the Wexner Center for the Arts.
Throughout both his academic and professional career, he has been a producer and proponent of effective visual communication in information design, diagrammatic information, comprehensive brand identity programs and communication systems that respect the needs of the audience and users. Among his many design awards are inclusions of work in GRAPHIS Posters 2002, Typography 20 and AIGA Graphic Design Annual 19.
"We look forward to benefiting from the experience, expertise, and perspectives of both Steve Bayer and Oscar Fern?ndez and we expect they will play important roles in the continuing growth and development of SEGD," says McCutcheon.
"Steve Bayer's expertise in dynamic technologies and their increasingly important part in environmental graphic design will be extremely valuable," says Jessica W. London, SEGD's chief executive officer. "And the depth of Oscar Fern?ndez' academic and design experience will enrich our perspective as an organisation serving the educational needs of environmental graphic designers."
A complete listing of SEGD's Board of Directors can be found on the
SEGD website
.
---
For more information, please contact:
Ann Makowski
T: +1 202 638 5555
E:
ann@segd.org
About SEGD
Founded in 1973, SEGD (the Society for Environmental Graphic Design) is the leading global organisation dedicated to communication design in the built environment. Through educational programs, research, and publications, SEGD's mission is to provide learning opportunities and resources for professionals involved in creating environmental graphics, promote the importance of the discipline in establishing place, and continue to refine standards of practice for the field.
www.segd.org