SEOUL DESIGN COMPETITION WINNERS RECOGNISED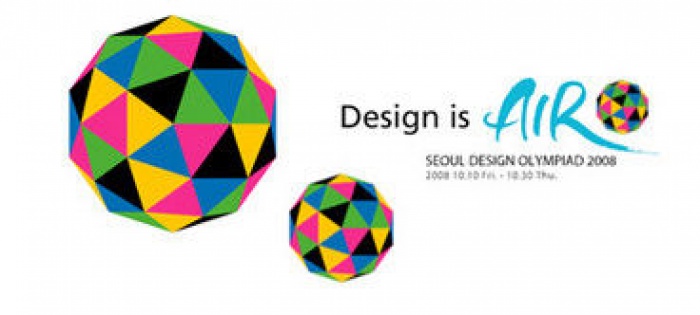 28.10.2008 News
Seoul (Korea)
- The prize winning submissions for the Seoul Design Competition are now available online. Organised as a component of the first , this Icograda-endorsed competition invited submissions that addressed environmentally friendly design solutions promoting sustainable city life.

Above: Grand Prize winning entry 'Hansel and Gretel's Life Pebbles'.
Photo: Seoul Design Olympiad.
The Grand Prize was awarded to Kim, Woo Sik and Jeon, You Ho (Konkuk University, Korea) for their project
'Hansel and Gretel's Life Pebbles'
. The design solution, inspired by the popular children's fairy tale, alleviates a common challenge face by firefighters rescuing people from a fire: disorientation. Life Pebbles become an essential part of a firefighter's safety gear, dropping a trail of fluorescent capsules to indicate a clear path to the exit. As the Grand Prize winners, the team receives USD $5 000.00
Prize were awarded in four categories: Earth, Water, Wind and Fire. The Gold, Silver and Bronze winners can be viewed
online
.
Above: Members of the international jury at work. Photo: Seoul Design Olympiad.
Submissions were judged by an international jury and displayed as part of the Seoul Design Exhibition from 10-30 October at the Jamsil Sports Complex in Seoul, Korea.
In addition to Gold, Silver and Bronze prizes, the public was invited to select a People's Choice Award through online voting. More than 10 000 individuals cast votes for the People's Choice selection from 11-15 October.
The winners will receive their awards at the closing ceremony of the Seoul Design Olympiad on 30 October.
---
For more information, please contact:
Design Planning Division
Seoul Design Headquarters
Seoul Metropolitan Government
100-739 15 Deoksugung-gil
Jung-gu
Seoul Korea
Jenny Ryu
T: +82 2 6361 3436
F: +82 2 6361 3435
E:
designseoul@seoul.go.kr
W:
http:/sdo.seoul.go.kr/eng
About the Seoul Design Olympiad
The
Seoul Design Olympiad 2008
is a world design festival, organised by Seoul Metropolitan Government to enhance and promote Seoul as the center of world design, in line with its designation as the World Design Capital in 2010. It consists of Seoul Design Conference, Seoul Design Exhibition, Seoul Design Festival and Seoul Design Competition.