UPCOMING: SHAPING THE GLOBAL DESIGN AGENDA CONFERENCE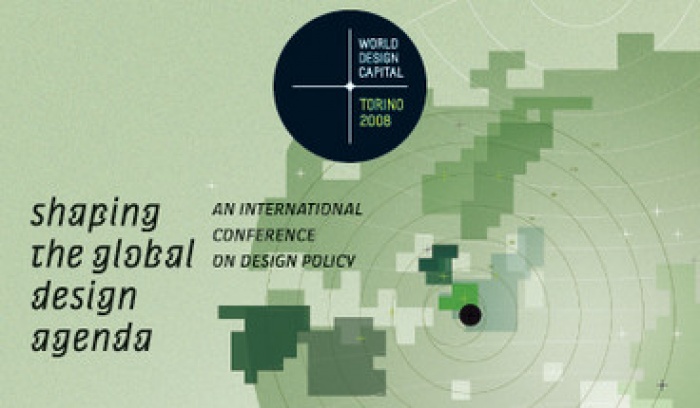 28.10.2008 News
Torino (Italy)
- From 6-7 November 2008, Shaping the Global Design Agenda, an international conference on design policy, will take place as one of the main projects in the World Design Capital™ Torino 2008 activities.
This timely international conference will seek to make a significant contribution to our understanding of design as one of the key components in any nation's strategy to stimulate sustainable economic and cultural growth. The aim of the conference is to shape the global design agenda through better policy making for design.
The purpose of good policy is to offer effective actions that achieve desired outcomes. In a rapidly globalising world, those countries and regions that develop policies to stimulate design in their economies will be better equipped to survive the challenges that lie ahead.
Internationally, there is a wealth of evidence to show that governments are beginning to take design seriously as a strategic tool for supporting innovation, increasing competitiveness, communicating cultural identity and contributing to improved quality of life.
The Shaping the Global Design Agenda conference will be attended by key influencers and representatives from government, business, education, research and design as well as senior figures from the regional, national and international design promotion and support sectors.
Delegates will explore and challenge best and emerging practice. They will have the opportunity to exchange knowledge, ideas and insights gained not only from the state-of-the-art case studies from around the world, but also, from the showcases of the 'International Design Casa' that are taking place in Torino from 6-13 November 2008.
Location
Sala 500, Centro Congressi Lingotto
via Nizza, 230 Torino
For more information, please visit the
World Design Capital Torino 2008
website.
---
About the World Design Capital™
The World Design Capital™ project is a biennial international competition created to identify and recognise cities that have effectively used design to revive the city and improve its quality of life.
World Design Capital is an initiative of the International Design Alliance (IDA) - a collaboration between the International Council of Societies of Industrial Design (Icsid) and the International Council of Graphic Design Associations (Icograda). Icsid manages the WDC project on behalf of the IDA.