Seoul designated as UNESCO Creative City for design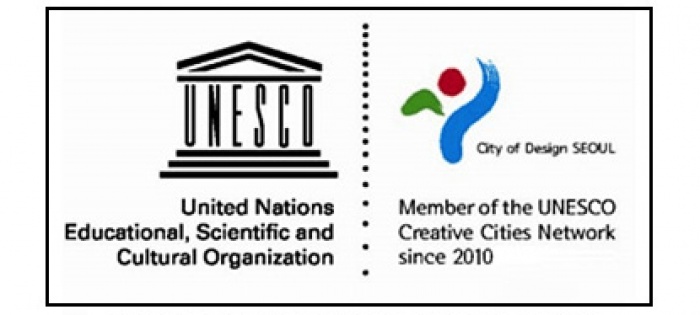 02.08.2010 News
Seoul (South Korea)
- UNESCO appointed Seoul as a UNESCO City of Design on July 20, 2010. The UNESCO Creative Cities Network was launched in 2004 to enhance the social, economic and cultural development of cities in the world, based on each city's cultural heritage and creativity. The cities that apply to the network do so to promote their local creative scene, thereby fulfilling the UNESCO's mission towards cultural diversity.
UNESCO has recognized and appreciated Seoul's abundant cultural heritage and creative potential, and designated Seoul as a creative city of design. The city of Seoul has plans to develop even further through various design policies, and it hopes to contribute to the advancement of developing countries through its activities as a member of the UNESCO Creative Cities Network.
UNESCO appoints Creative Cities Network members in seven different fields – design, literature, music, film, crafts and folk art, media arts and gastronomy. Eight cities including Seoul have been selected as members in the field of design. The others are Buenos Aires, Berlin, Montreal, Nagoya, Kobe, Shenzhen and Shanghai.
As a member of the City of Design network, Seoul will enjoy a variety of benefits. It will be allowed to use a UNESCO logo in the promotion of its programs and events, based on the UNESCO regulations. The city will also participate in various UNESCO activities to set up international networks and exchange information, knowledge and experience among the member cities. In addition, Seoul will be able to promote its design resources and cultural programs on the UNESCO website.
Mayor Oh Se-hoon said Seoul's appointment as a UNESCO City of Design reflects international recognition and support for the city's accumulated design policy. He added that the Seoul Metropolitan Government will make every effort to reinforce Seoul's image through various activities as a member of the UNESCO Creative Cities Network.
The metropolitan government will sign an MOU with the Korean National Commission for UNESCO on joining the UNESCO Creative Cities Network and for implementation of various cooperative programs in August, 2010. Seoul city also plans to host an international forum of the network this year.
Find out more about the
UNESCO Cities of Design
.

Source:
Seoul Metropolitan Government
---
For more information, please contact:
Seoul Metropolitan Government
T: +82 2 727-0024
E:
seoulpress@gmail.com