SPECIALISED COURSE AT MONASH UNIVERSITY LAUNCHES CAREER OF TYPEFACE DESIGNER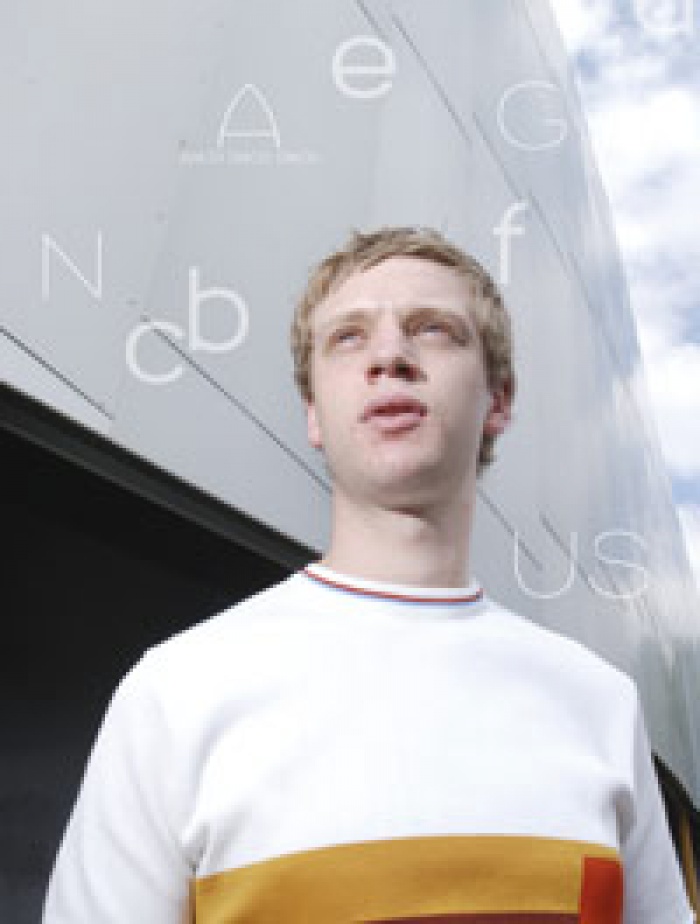 22.12.2004 News
Melbourne (Australia)
- A design student at Monash University* in Melbourne, Australia, has made a lasting impression in the world of print by designing a striking new typeface. Final-year Bachelor of Design (Visual Communication) student Magnus Bjork created the commercially successful font DACO while taking Monash's 'Digital font design' unit. The specialised unit in type design is one of the few being offered in Australia.
Monash University's 'Digital font design' unit equips students with the skills to produce fonts digitally, with emphasis on focused experimentation and refinement of technical skills. Students explore the potential and the limitations of font software packages, consider aspects of type construction and legibility, and implement research strategies to achieve professional standards.
Magnus Bjork's journey to become a typeface designer began when he undertook an assessment project as part of the 'Digital font design' unit in 2003. While working on the project, he contacted a Norwegian type foundry, Luth - a division of FontShop - which expressed interest in selling a font he was creating. This encouraged him to complete a whole family of characters in that font.
Bjork, who is from Norway but completed his degree at Monash's Caulfield campus, created DACO - which he describes as "a contemporary-style typeface mixed with art deco." DACO was released in Norway in August 2004, to immediate commercial success. Two of the country's major design firms have already bought the font, and there are plans to sell DACO to type foundries in Europe and the United States.
"It was a very tedious process as there are so many details and technicalities to be aware of, but I got a lot of help from different people, including a font designer from Luth and a famous Norwegian type designer, Magnus Rakeng," Bjork said.
Digital font design lecturer at Monash Wendy Ellerton said Bjork used his initiative to go beyond the original brief. "He actively consulted type designers in Norway, creating a valuable network of contacts in the industry, which led to the production of type to a commercial standard," she said.
Having completed his studies, Magnus Bjork plans to return to Norway and carve out a niche in font design.
For further information please contact:
www.monash.edu.au/pubs/handbooks/units/VCO3305.html
*Monash University is a Member of the
---
Parts of this release are re-published with permission from Monash University, and originally published at:
www.monash.edu/news/newsline/story.php?story_id=259