State of Design: European Regional Survey 2010 released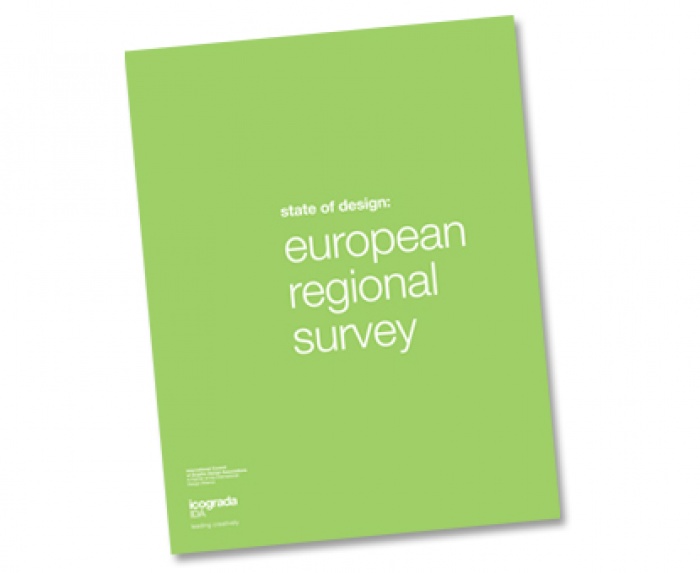 29.06.2010 News
Montreal (Canada)
- As part of its ongoing efforts to build regional profiles of the design sector, Icograda surveyed European members on the state of design in their country. The results were reported at the Icograda Regional Meeting on 23 June in Madrid, Spain, and are now available for download.
'State of Design: European Regional Survey 2010,' provides comparative insights from a baseline survey conducted in 2008, in the context of the current challenging economic climate and its impact on the design sector.
Eleven members participated in the 2010 survey, representing nine countries within Icograda's European membership. Compared to 2008, the 2010 results offered a more diverse perspective from professional, promotional and educational organisations and included a diverse cross-section of economies.
Highlights from the report include:
Despite a challenging economy, the status of design is seen as the same or slightly improved from 2008. Improvement is most often attributed to the implementation of government design policy.
There is a diversity of opinion on the status of design. Professional organisations see the most significant need to elevate the status of design as a profession, while education institutions are more satisfied.
Creating awareness of the value of design within government and industry, appropriate financial and human resources and increasing membership or organisational visibility are the top strategic priorities of member organisations.
Although professional organisations see their design management skills as highly developed, the same members would value a mentorship programme to increase organisational capacity.
Global networking, raising awareness of the value of design and best practice development are the most highly ranked benefits offered by Icograda.
The Asia Pacific region will be the focus of the next survey. Results will be reported at the Regional Meeting during Optimism: Icograda Design Week in Brisbane.
Download '' (PDF - 700 KB)
---
For more information, please contact:
Brenda Sanderson
Managing Director
E:
bsanderson@icograda.org