Two new Friends join the Icograda network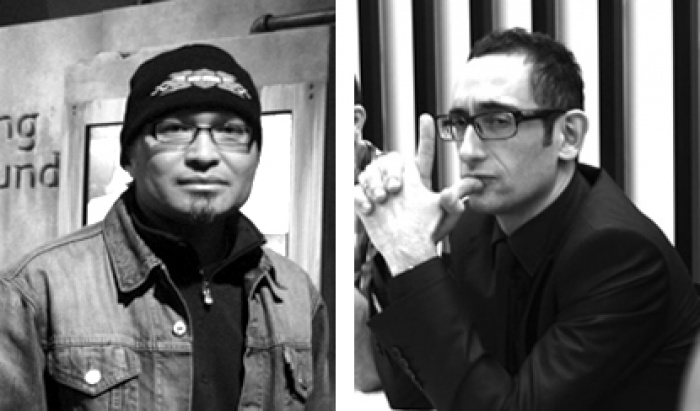 06.07.2010 News
Montreal (Canada)
- Icograda is pleased to welcome two new Friends to the network,Hisham Ibrahim (Australia) and Paulo Moreira e Silva (China). These individuals offer new networking opportunities, expertise and enthusiasm.
About (Australia)
A senior lecturer at the Universiti Teknologi MARA, Malaysia and currently a PhD candidate in Art & Design at Monash University, Australia, Hisham Ibrahim graduated from the Academy of Art University in San Francisco, United States, in 2002 with an MFA in Advertising Design and received a BA in Graphic Design from Universiti Teknologi MARA, Malaysia in 1993. He worked in the design industry for several years before beginning a teaching career and has participated in numerous exhibitions locally and overseas.
As a researcher and designer, Hisham Ibrahim is now looking for a highly creative new environment where he can continue to grow, discover new challenges and share his creative knowledge and experience. Most importantly, he hopes to gain new notions of creativity in order to be a good educator and designer.
Over the past eighteen years Paulo Moreira e Silva has worked as a video artist, fashion designer, graphic designer and design educator in Europe and Asia. He worked both freelance and full-time before co-founding Bunch (London) where he was Director until 2001. He is a consultant at Bunch and has co-published with this group 'Made in Bunch', the first installment in the developing body of work of this design collective. The second installment 'Bastardised' was recently launched and has made it to Design Week's Hot 50 of 2008 and the D&AD Awards Book. Paulo has recently moved to China where he hopes to contribute to the development of visual communication, design practice and design education.
As an Icograda Friend, Paulo hopes to be more involved in the organisation's events and activities, to stay in contact with existing members that he already knows and at the same time to be able to be part of the Icograda network of people that share their interest in visual communication at professional and educational levels.
Both as designer and design educator, living and working in Asia for the past 8 years, Paulo finds that Icograda provides a good platform for the development and promotion of design and design practice and management in this part of the world.
Please join us in welcoming these two new members.
---
For more information about membership, please contact:
Fareed Ramezani
Membership and Communications Manager
E:
framezani@icograda.org
About Icograda Friends
Icograda Friends are a worldwide network of individuals and corporations who share a common interest in communication design. Friends come from diverse backgrounds, cultures and social structures.
Friends support the role that communication design plays worldwide, today and tomorrow. Friends support Icograda and desire to contribute to Icograda and its worldwide aims. Friends improve relationships between people in emerging economies and those in established economies.