SUSAN COLBERG: 13 CANADIAN WOMAN HONOURED AS A GDC FELLOW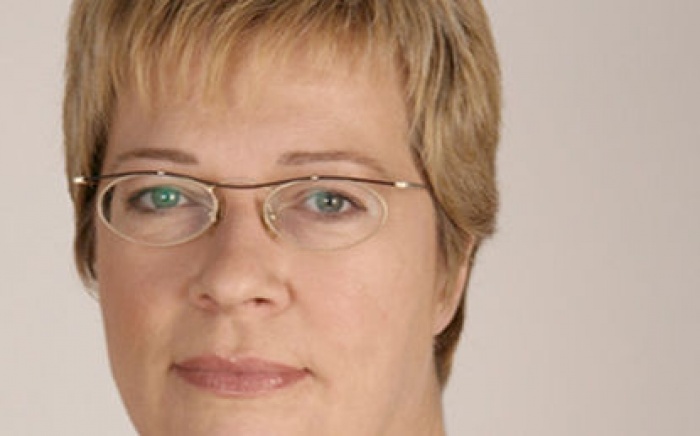 02.06.2009 News
Ottawa (Canada)
- On 25 April 2009, the , at its National Annual General Meeting in Winnipeg, Manitoba, honoured Edmonton educator and designer Sue Colberg with Fellowship status. Only 12 other women have previously received this honour.
Fellowship is awarded by the National Society to a professional graphic designer who, by accomplishment or influence, has made a major contribution to graphic design in Canada. It is the highest honour that can be bestowed by the Society and has only been granted to 62 other individuals since 1960.
Susan Colberg's dedication to her students and her expertise in the field of graphic design has contributed to the influence and education of many generations of designers. An Associate Professor at the University of Alberta in the Art and Graphic Design Department, Susan teaches advanced typography, information design and the practice of graphic design. Her dedication to the GDC and its mission has been long and extensive. She has been involved since she was a design student and is a past president of the Alberta North Chapter. She also continues to serve on the board and is a Professional member in good standing. She is currently the National representative for GDC/ABN and has been the GDC's Icograda Representative since 2003.
GDC Alberta North President Lori Billey MGDC proudly stated, "The bar has been raised once again – Susan Colberg is a true inspiration to our profession. On behalf of the Alberta North Chapter and it's members, it is an absolute pleasure to call her one of our own."
Sue was genuinley moved by the nomination and had the following words to say. "When I joined the GDC in 1983, having just graduated from the design program at the U of A, I felt it would be a good way to learn about the profession and benefit from the knowledge and wisdom of seasoned practitioners. Twenty-five years later I still feel that way. I am privileged to work with such an extraordinary group of like-minded people - male and female, young and old, from different cultures and different regions of Canada - who continue to teach me new things. Working with the GDC has given me a chance to contribute to the advancement of the local, national and international design communities and to make some amazing friendships. For all of it, I am truly grateful. I am touched and honored to have been recognized by my peers in this manner."
Fellow Albertan Annie Re FGDC had this to say about Sue. "Graphic Design is not only her passion but the way she lives her life, she is a book designer in her own right and she shares her love with many students."
And longtime GDC Fellow Walter Jungkind FGDC warmly remarked, "Sue has been a reliable and active member of GDC for many years, and, especially in the early years of GDC Alberta North, her contributions to the betterment and maintenance of the organization have been substantial."
---
For more information, please contact:
GDC Secretariat
Arts Court, 2 Daly Avenue
Ottawa, Ontario
K1N 6E2 Canada
T: +1 613 567 5400
F: +1 613 564 4428
E:
info@gdc.net
W:
www.gdc.net
About the GDC
Founded in 1956, GDC is the Canadian national organisation for professional graphic designers and represents more than 1000 of Canada's leading practitioners. It has nine regional chapters and is also affiliated with the Societé des designers graphiques du Quebec (SDGQ) and University and College Designers Association (UCDA).
www.gdc.net