Taiwan International Graphic Design Award winners announced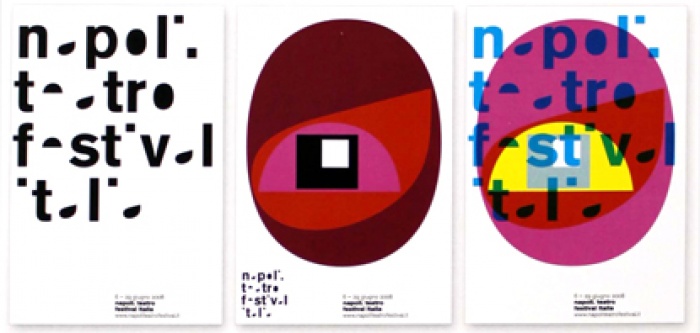 17.11.2009 News
Hsichih City (Taiwan - Chinese Taipei)
- The Taiwan International Graphic Design Award has announced the winners of the this year's and
Taiwan International CI Design Award
. More than 1,750 design works were submitted from 41 different countries and regions for these two competitions.
The Taiwan International Poster Design Award is hosted by the Department of Commercial Affairs, MOEA, to promote Taiwan's commercial design and to continue the exchange and interaction between our commercial design services and the international world. This competition selects outstanding works of international standard to raise the visibility of Taiwan's design potential and broaden the horizon of Taiwan's design industry.
In order to promote Taiwan's comprehensive application of commercial design capabilities and to reflect the rising importance of corporate identity (CI), the Department of Commerce, MOEA, hosts the Taiwan International CI Design Award. Outstanding works of commercial value and international vision are selected to foster corporate recognition of CI, raise public awareness of design's potential and establish a model example in the design world.
On 26 September 2009, ten well-known local and international judges worked together to select the top works. Foreign guests include Markus Busges (Germany), Martin Woodtli (Switzerland), Freeman Lau (Hong Kong), Connie Birdsall (United States), Taku Satoh (Japan) and Carlo Giannasca (Australia). Local talents include Director of Arts of Y&P Design, Wenping Hsiao; Director of Operating Committee in BBDO Taiwan Advertising Co., Teddy Ho; Art Director of Lemon Yellow Design Company, Tsung-Hung Su; and Art Director of Feng Geh Image Design, Jeff Liao.
A total of 232 works were selected (27 award winners and 205 specially selected entries), covering four categories. Among this selection are the recipients of the Grand Prize, the Icograda Excellence Award, the JAGDA Excellence Award, special theme (focusing on the harmonious relationship between human and nature), free style (focusing on commercial and campaign use), CI and dynamic identity. A judge's special award and a Taiwan International CI Design-New Talent Award are also granted in addition to the Gold, Silver and Bronze awards.
The Grand Prize was awarded to Stefan Sagmeister (United States) for "Levi's , ButtonFly."
The Icograda Excellence Award winner is Leonardo Sonnoli (Italy) for the Napoli Teatro Festival Italia identity.
The JAGDA Award was given to ??? for the 19th Macao Arts Festival identity.
See the
complete list of winners
online.
---
For more information, please contact:
Ms. Zhu, Ms. Hsiao
China Productivity Center
"Taiwan International Poster Design Award" organising team
2 F, No 79, Section 1, Hsintaiwu Rd
Hsichih City
Taiwan (Chinese Taipei) 221
T: +886 2 2698 2989 x 2073, 2401
F: +886 2 2698 9335
E:
2073@cpc.tw
,
2401@cpc.tw
W:
www.cpc.tw