TAXI DESIGN NETWORK LAUNCHES 'VISUALARTS GALLERY'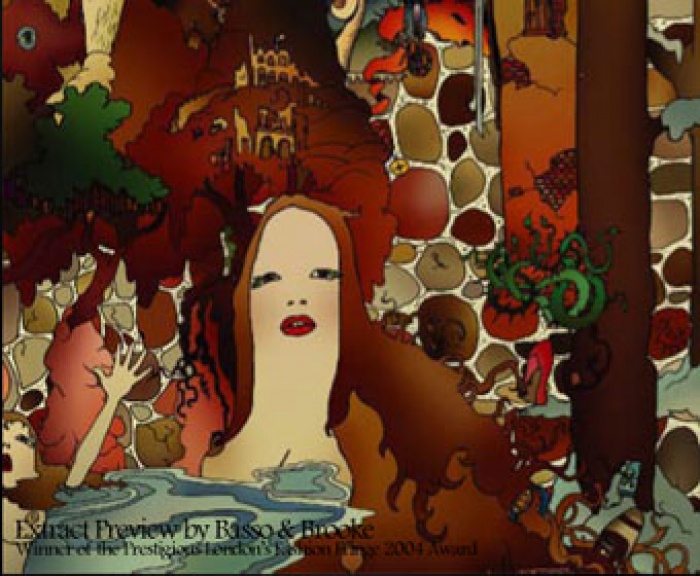 14.08.2005 News
Singapore
- Beginning 15 August 2005, when visual communicators from around the world visit the TAXI Design Network website (
www.designtaxi.com/gallery
), they will be treated to an electronic preview of the launching of The VisualArts Gallery scheduled to occur 17 August 2005 at Hills Creative Arts in Singapore.
The VisualArts Gallery, an ongoing exhibition by TAXI Design Network, is a showcase that gathers some of the most acclaimed designers on the contemporary creative scene. The initial invitation for entries to the exhibition received submissions from internationally-renowned creatives from the USA, Europe, Asia and Australia. The monthly exhibit will showcase 12 original masterpieces from all major creative disciplines from Graphic Design to Fashion Design, Industrial Design to Commercial Advertising.
The objective of this gallery is to raise design awareness by promoting more dynamic collaborations between diverse creative disciplines in an environment of creative harmony. The exhibition will be featuring celebrated artists whose artistic talents have made significant contributions to the lifestyles of contemporary mainstream societies. Participating creatives include Fernanda Cohen (for the New York Times, Flaunt and Harvard Business Review), Marc Atlan (for Cartier, YSK, Loreal, Dior) and John McFaul (for Casio, CNN, Toyota).
---
For further information please contact:
Sylvia Tan
Hills Creative Arts / TAXI Design Network
18B Teck Lim Road
Singapore
T: 656.100.2787
E:
media@hillscreativearts.com