THAILAND ANNOUNCES THE OPENING OF THE THAILAND CREATIVE & DESIGN CENTER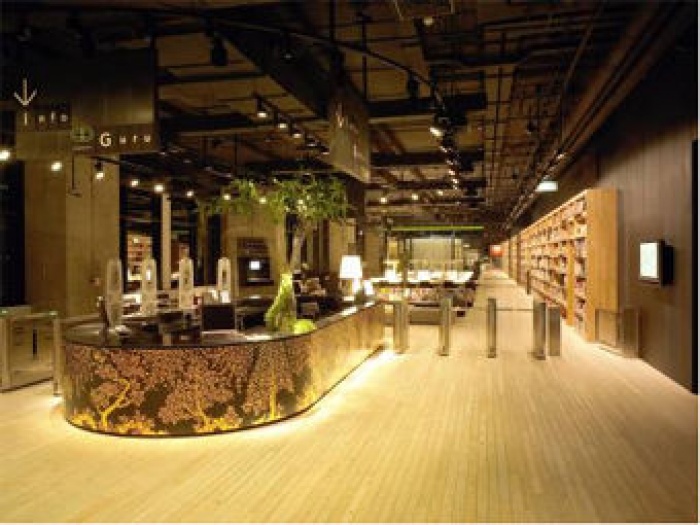 30.01.2006 News
Bangkok (Thailand)
- Thailand has unveiled its first design learning and resource facility, the Thailand Creative & Design Center. The TCDC will foster the country's creativity and inspire innovative ideas among design professionals and entrepreneurs alike.
"In order to maintain competitiveness in the global market, Thailand can no longer expect to compete with other countries merely in terms of lower labor costs. Thailand needs to capitalise on its creativity in designing products and services to better meet market requirements," said Pansak Vinyaratn, TCDC Chairman and Chief Policy Advisor to the Prime Minister, at the inaugural event in November. The event, held on the 6th floor of the Emporium Shopping Complex, featured Mr. George M. Beylerian, President of Material ConneXion .
"Thailand has to find new ways to further boost export revenues in its bid to maintain its trade surplus," added Mr. Pansak. "To be able to achieve this target, we need to make knowledge more accessible to people, to inspire their creativity and enable them to develop original design."
The TCDC is now cooperating with Material ConneXion , a firm with strong material and textile design expertise, to set up Material ConneXion Bangkok. Material ConneXion Bangkok will house Asia's first extensive materials and textile library, the fourth of its kind in the world.
In addition to Material ConneXion Bangkok, the 4,490-square-meter Center, located on 6th floor of the Emporium Shopping Complex, also houses other state-of-the-art facilities. These include:
- The largest design library in Asia, comprising over 15,000 design books and related publications, as well as a large selection of films, video and other multi-media works;
- A permanent exhibition, showcasing works of design from 10 countries and leading design centers;
- A convention facility seating 130 people to host seminars, workshops and design training courses;
- Creative space for young designers to display their work at no expense.
"The TCDC aims to be a source of knowledge and experience, providing an atmosphere that stimulates your imagination and creativity," said Mr. Pansak. "The Center will help translate creative ideas into the right products for the world market."
The TCDC is part of the government's attempt to encourage the development of Thailand into a knowledge-based society. The project is under the supervision of the Office of Knowledge Management and Development.
"Thailand is one of the largest manufacturing hubs in Asia, offering a wide variety of materials, Mr. Beylerian added. "We believe that the cooperation between Material ConneXion and the TCDC will bring about the development of new materials to respond to the need of Thai designers and manufacturers."
Material ConneXion Bangkok is planning to exhibit more than 600 works of design. It will also house on average 30 new materials sent in from all over the world each month to keep Thai designers updated on the world's textile and design trends.
---
For further information please contact:
The Thailand Creative & Design Center (TCDC)
c/o Araya Srisilpsophon
T: 0-2664-7667
E: araya@tcdc.or.th

The TCDC
The Thailand Creative & Design Center (TCDC) is a nationally funded public organisation created through an initiative of the Royal Thai Government. TCDC was constitutionally established under Thai law in 2004, to be a learning and resource center in the study and propagation of design. Our goal is to inspire Thai designers and entrepreneurs to enhance their creative ideas, products and design skills in order to achieve a competitive position on par with modern market trends and international standards, through exhibitions, creative industry, workshops, public seminars and forums, as well as long term design business initiatives and design projects.