THE MESSAGES WE COMMUNICATE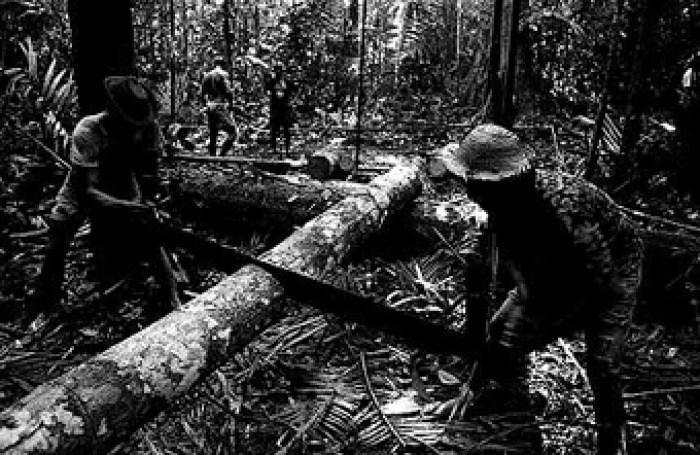 27.04.2004 News
Brussels (Belgium)
- Based on his profound first-hand knowledge of the Amazon people and ecosystem, Pedro Martinelli will show how the inhabitants of the Amazon live among the pressures of the industrialised world. He will describe the projects being developed to promote the integration between their natural environment and industrial civilisation, and examine the roles design can play in this process. Using his own photographic work as a background, he will unveil the incredible universe of the Amazon.
Biography</strong
Since 1970, Pedro has been documenting the Amazon Basin, having recorded the first encounter between the native Panaras and white men, the destruction of the Brazilian forests and the fishing of the Pirarucu. Between 1970 and 1994, Pedro worked as an <em>O Globo</em> newspaper photographer, photographer and photo editor for <em>Veja Magazine</em>, and director of photographic services for <em>Editora Abril</em> magazine. Since 1994, he has been working as a freelance photographer and publisher.
He has been awarded with numerous prizes for his photographic work, including the Esso (Exxon) Prize of Photography in Scientific, Technological and Ecological Information, (1996). Throughout his career, Pedro has been featured in many exhibitions in Brazil and has published several books, including 'Panara, the return of the giant Indians' (followed by an exhibition at SESC Pompeia, Sao Paulo, 1998) and 'Amazonia: the people from the water' (followed by an exhibition at the Museu de Imagem e do Som, Sao Paulo, 2000).
---
About 'Fronteiras' Icograda International Design Conference
29-30 April 2004
Memorial da America Latina, Auditorio Simon Bolivar, Sao Paulo, Brazil
Graphic designers and visual communicators often work at the frontiers of socio-economical, industrial, environmental and business development. As the design profession matures, so does its influence and impact on society.
- How can the visual communication industry contribute to the social and economic development of a rapidly changing world?
- How can visual communicators assist trade and industry in developing sound and sustainable corporate strategies?
- How can visual communication contribute towards a sustainable future for all life on earth?
This Icograda conference will explore the ways in which graphic designers from around the world address and adapt to societal challenges, economic change and industrial development.
About Icograda Design Week in Sao Paulo, Brazil
Icograda and ADG-Brazil invite you to celebrate Latin American and International design in Sao Paulo, Brazil, 23-30 April 2004. Experience the 7th ADG Biennial Exhibition, 'Fronteiras' Icograda International Design Conference, 'Design in Latin America' Icograda Regional Design Seminar, as well as Symposia, Workshops and Displays.
---
For more information about Icograda Design Week in Sao Paulo, visit:
E:
secretariat@icograda.org
W:
http://www.saopaulo.icograda.org