THE WOLDA '08 ANNUAL IS NOW ON SALE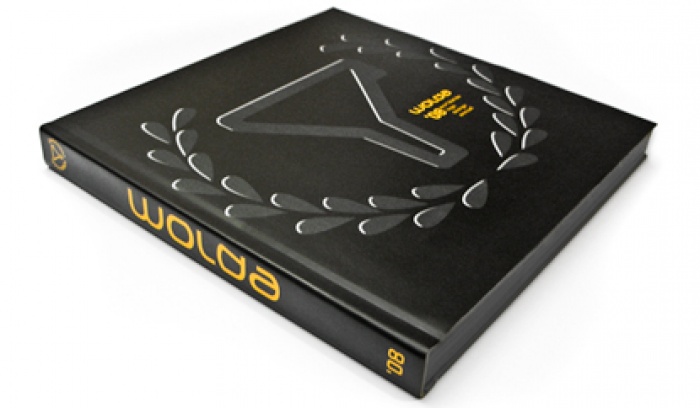 08.02.2009 News
Milan (Italy)
- Wolda, the Worldwide Logo Design Annual, is proud to announce the publication of its inaugural 2008 printed annual, showcasing the results from , a past Icograda endorsed event. Wolda is the high-profile award scheme that rewards the best logos and trademarks designed throughout the world.
The book features 192 logos selected from a total of nearly 1100 entries from 43 different countries from around the world.
An archive tracking the evolution of tastes, styles and trends in logo design, rewarding the best designers and the best clients, the publication has some innovative characteristics that make it unique in the realm of design publications, thanks to a partner who knows all about taking on challenges. The annual is printed by Fontegrafica (winner of two gold medals in the Sappi 2007 International Printer of the Year Award) on acclaimed Sappi paper.
The annual is now priced at €96,00 (plus delivery costs). Winners, other participants and members of endorsing design associations and schools are all entitled to significant discounts.
Visit the Wolda website
to purchase a copy.
About Wolda
Wolda is the only award scheme in the world endorsed by over 100 other international design associations and schools.
Key to its success is the innovative three-tier jury (a first in the history of design competitions) consisting of 10 top design professionals, 10 marketing managers from major international clients and finally 10 members of the public, selected respectively by Icograda, AQUENT and CONSUMERS INTERNATIONAL. The selection process reflects the same real world process that any logo design must go through to become a successful logo.
Wolda '08 was made possible by its prestigious sponsors
FONTEGRAFICA
and
SAPPI
as well as the many design associations that have granted us their valuable endorsement (see the full list at
www.wolda.org
). Thanks also to our media partners 2+3D, abcDesign, ArabAd, Design 360°, DESIGN DUMP, DEXIGNER, DIGITAL THREAD, ÉTAPES: INTERNATIONAL, FWA, GRAFIK TASARIM, IDENTITY, IdN, KAK, NETDIVER, NOVUM, PACKAGE AND DESIGN, TAXI, TYPO AND ZUPI, who have been a great help in publicising Wolda around the world.
About Wolda '09
This year's endorsed event, , is now accepting entries. It is again built on the same unique formula that guaranteed the success of last year's inaugural edition with some new features:
It collects and awards logos designed, published or visible online in both 2008 and 2009
The entry fee includes a copy of the Wolda '09 printed annual free of charge (delivery costs, inclusive) for each participant
Logo submissions will be held in two separate deadlines:

30 June 2009 for logos designed in 2008
31 January 2010 for logos designed in 2009
More information on Wolda '09 can be found in the
endorsed event listing
.
---
For more information, please contact:
Areti Maniati
Project Director, Communications
T: +39 2 58118572
F: +39 2 58106789
E:
areti@wolda.org
W:
www.wolda.org