theme for IDD 2022 announced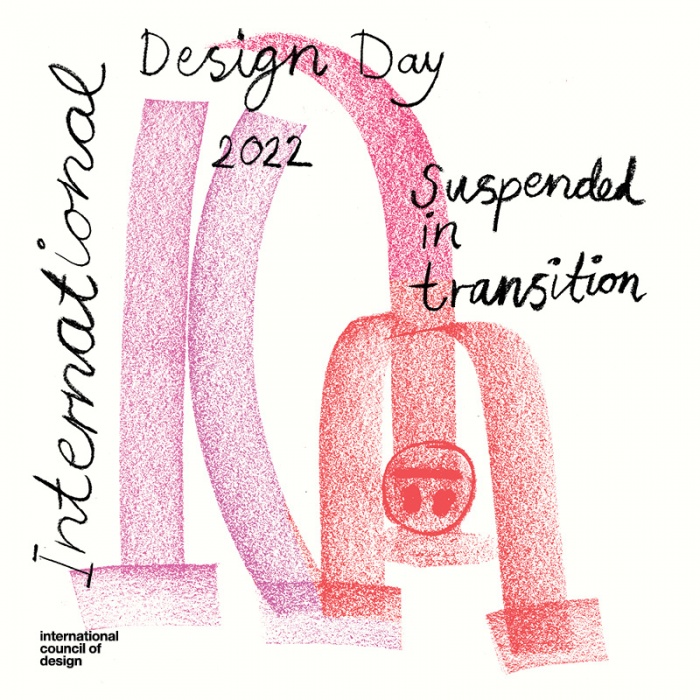 13.12.2021 Announcements
The theme of International Design Day 2022 has been announced: 'Suspended in Transition' reflects the in-between, 'liminal' spaces. The past year has been marked with great change. We find ourselves in a unique space where the old ways are no longer fit for purpose but the new ways have yet to be created. The potential is great.
Every year on 27 April, the International Council of Design celebrates International Design Day (IDD), the anniversary of its founding. International Design Day is an opportunity to recognise the value of design and its capacity for effect change. On this day, we challenge designers to reflect deeply on the well-being of people within their local environments, and to find innovative solutions to local needs by using design as a vehicle to honor diversity and transcend borders.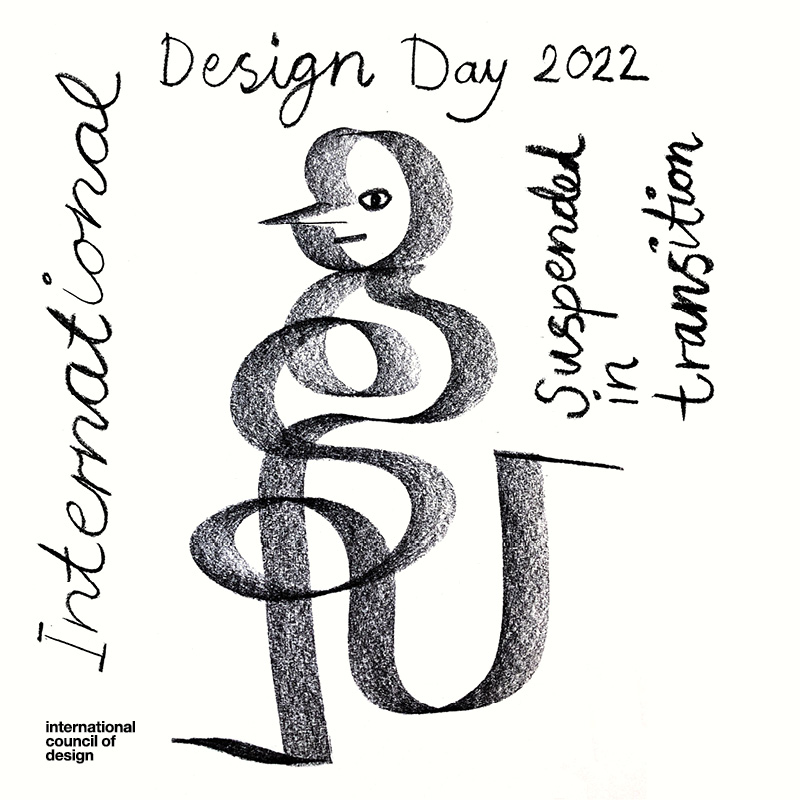 2022 THEME: SUSPENDED IN TRANSITION
For 2022, the theme of IDD is 'Suspended in Transition.' We are encouraging designers to appreciate this moment of unknown for the vast possibility it contains. Rather than succumb to the urge to simply move forward, this is an opportunity to sit with the discomfort of the unknown and allow for considered regeneration and growth. The pandemic and its related crises have shown how some phenomena of our time will not end definitively, but will instead usher in a series of uncomfortable and unclear states and situations. We can choose to respond to this lack of clarity with confusion and frustration or embrace the opportunity to explore alternative futures, rethinking everything from the ground-up. It feels urgent to act…somehow. But how? Which designs will matter in the near or far futures? Which designers' voices need to appear? Being both "suspended" and "in transition" can cause anxiety but also, potentially, growth. We wonder if it is from this blurry border zone between things— full of contradictions, tensions, and undeniable interconnections—that staying suspended in transition might be the best place ever to be: open and receptive to generative design possibilities?

International Design Day 2022: Suspended in Transition asks designers to step out of their comfort zone, to accept moments of partial-knowing, not-defining, and not designing-yet, to reflect from a place of discomfort and flux at the same time.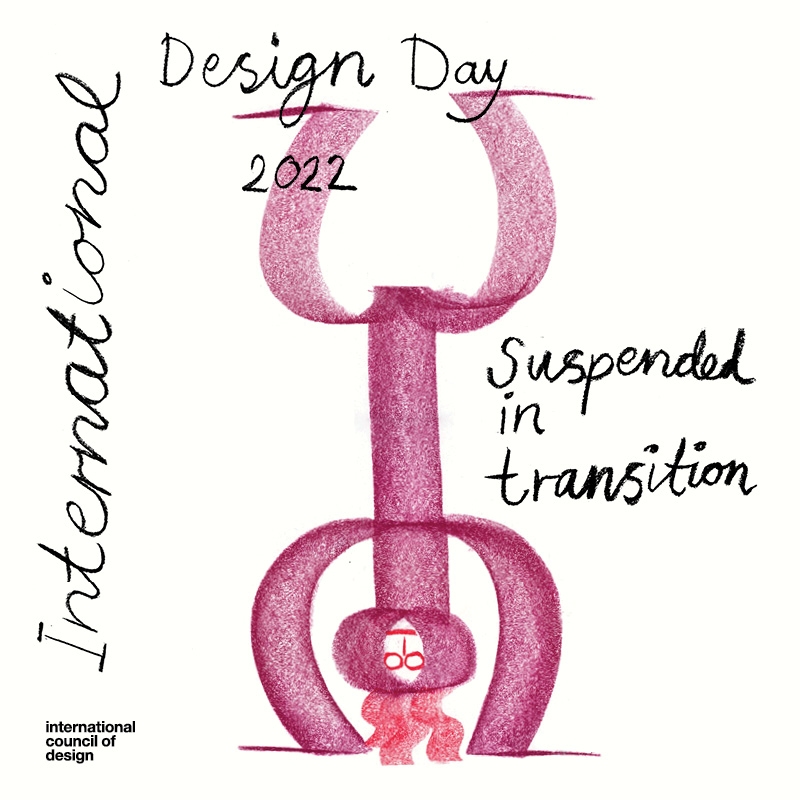 BIG QUESTIONS
We are asking design professionals to look inward, and ask themselves which role they want to play in the future that is about to become. Some questions for designers:
— in this space of radical change, how should the design profession (re)define itself?
— Evolution can be painful, how can designers embrace the opportunity to imagine alternative futures?
— Designers as gatekeepers, practicing design refusal: we know what can be done, but do we know if it should be done?
THE IDD 2022 POSTER
The IDD 2022 poster and visuals were designed by Tyra von Zweigbergk. Von Zweigbergk is an illustrator, designer and exhibiting artist working and living in Stockholm. She served as Secretary General of the International Council of Design from 2015 to 2019.